Custom Fireplace Designs...
The Best of the Best!
Custom fireplace designs come in a vast array of sizes, shapes, styles, materials, textures, colors and finishes. Because there are many talented designers  and  skilled  artisans  working  today,  we've had to make some difficult choices in an effort to narrow our selection to the designs featured here. Executed with flawless precision and craftsmanship, they are one-of-a-kind works of art!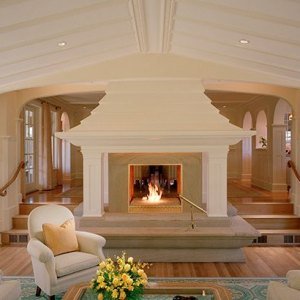 Design above by Polhemus Savery
DaSilva Architects Builders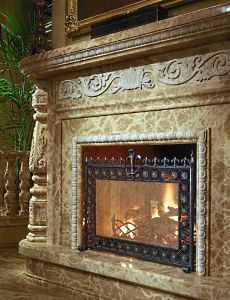 We have searched the globe, far and wide,  to  find the best of the best in high quality custom fireplace designs.
When only the best will do, these are the designers, artisans and craftsmen/
women to turn to.  It simply does not get any better than this!
Custom Fireplace Design Options
Whether working with wood . . . . .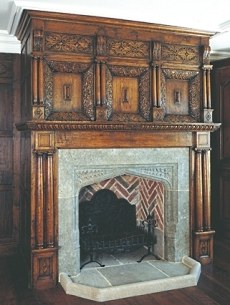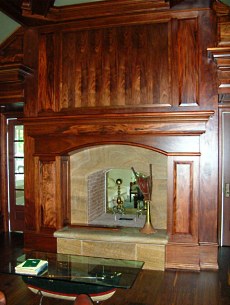 natural stone,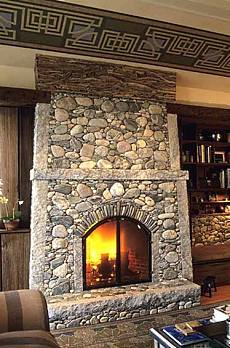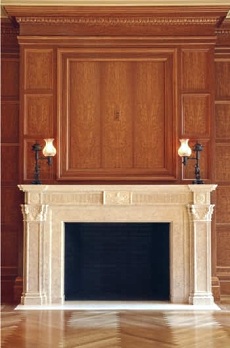 Custom design pictured
above,  left,  by master
stone artisan, Lew French


See More Extraor-
dinary Custom De-
signs by Lew French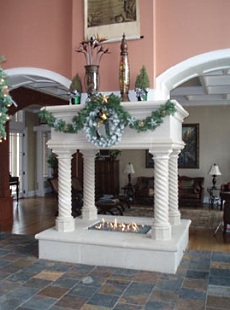 concrete . . . . . . . or metal,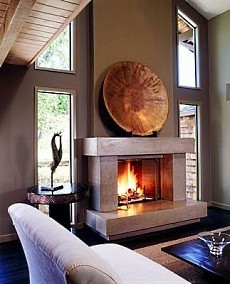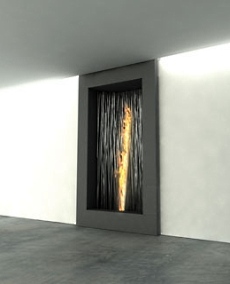 these designers, artisans and craftspeople have few, if any, peers.   Their works truly stand apart from the crowd and exemplify the very best in cus-
tom fireplace design and craftsmanship available today . . . many of which will  undoubtedly  be preserved as the masterpieces they truly are for gen-
erations to come!
If you're looking for the best there is in present day custom fireplaces, you need look no further than the highly skilled artisans behind the incredible examples shown here.   For more information about any of these amazing artisans and their remarkable work, please contact us.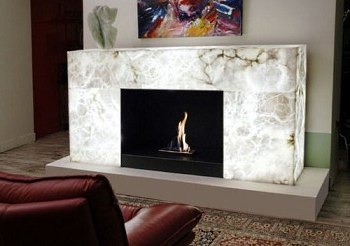 Please check back often or subscribe to our RSS feed,  for  we  fre- quently add new images as we discover exceptional new talent to bring to you.  Also, if you know of a skilled designer or artisan that you believe should be featured here, please let us know.
YOU MAY ALSO LIKE:





Put Some Spark -- Or Sparkle --
In Your Fireplace Design!








Regal Fireplace Mantel Designs -
Fit for a King...OR a Queen!







The Custom Wood Fireplace Hearth -
Truly Heart(h)-Warming!








Fireplace Mantels Wood -
Extraordinary Custom Designs!







The Wood Fireplace Mantle -
More Extraordinary Custom Designs!








Wood Fireplace Mantel Shelves -
Standout Custom Designs!








Stone Fireplace Hearth Ideas -
Outstanding Custom Designs!









The Custom Stone Fireplace Mantle -
A Masterpiece in Stone!








Fireplace Mantle Stone -
The "A" List of an All Star Cast!







Custom Fireplace Designs -
Concrete Ideas!







The Faux Stone Fireplace -
Extraordinary Custom Designs!








MORE Custom Stone Faux Fireplaces!








Custom Fireplaces...Metal Magic!
Return to Fireplace Design Ideas
Return to Fireplace Design Overview
Return to Standout Fireplace Designs Home Page
Didn't find what you were looking for?
Use this search feature to find it.
LIKE THIS PAGE?