Gas Fireplaces...
Playing With Fire!
Gas fireplaces lead the way in unique and innovative designs and are now the most popular and best selling fireplace type. According to the Hearth, Patio & Barbecue Association (HPBA),   almost  70% of all hearth products now burn gas. And little wonder . . . given their extraordinary convenience and versatility!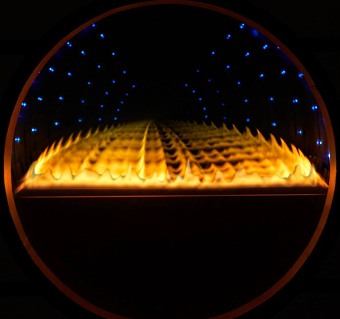 Pictured Above is the Solaris from Heat n Glo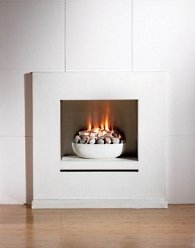 After all, with a Gas Hearth, there is/are:
No more wood to chop and/or haul.
No more trouble getting the fire start-
ed.
No more messy ashes to clean up.
No more hot flying embers to worry
about.
For the wood burning purists among us, nothing beats the sound and scent of  a  real  crackling  wood  fire.     However,  gas fireplaces  offer so many advantages,  beyond  those  mentioned  above,  that  it  is  not difficult to understand why they are so popular!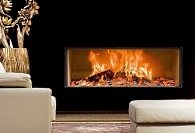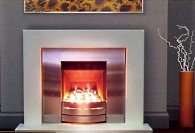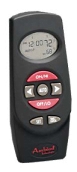 To begin with, whether a traditional or contemporary design, starting a fire is as simple as pressing a button on a  remote control device.   And  just  as  easily,  the fire can be extin-
guished.
But that's not all . . . the hand held remote control also lets us "play" with the fire! We get to pick up where the designers left off!  (Hold onto your remote while I explain)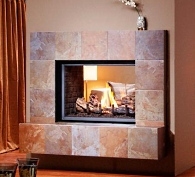 Due to the nature of the fuel, designers have been able to move beyond the  constraints  of  "conventional" fireplace design to create some very unique and innovative gas hearths, such as those pictured below.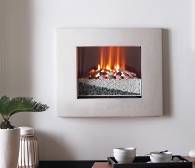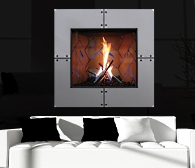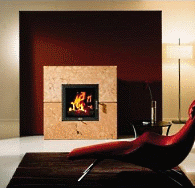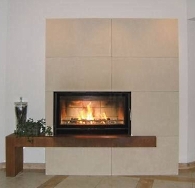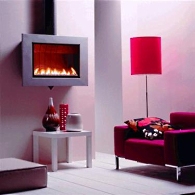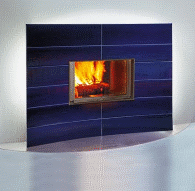 But as unique and innovative as the new designs are,  the designers were still not satisfied. They wanted to do something that had never been done before. They wanted to design the FIRE, too!
More specifically, they wanted to design unique and innovative flame pat-
terns, as shown below.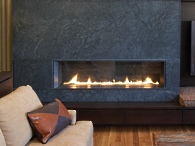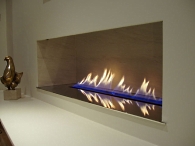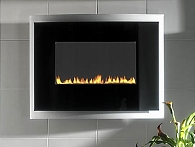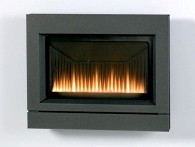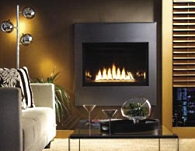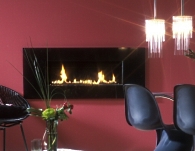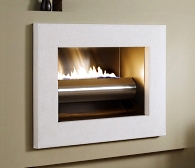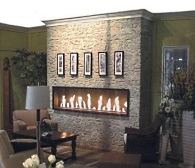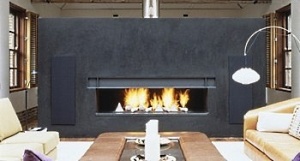 And that brings us back to our hand held remote control units . . . . . .
which put US in control by allowing us to adjust the flames to coincide with the occasion or mood . . . . sort of like the way we select and listen to our music.
And speaking of music . . . . . . it's now possible to get a programmable gas burner system that causes the flames to dance to the beat and rhythm  of the music being played!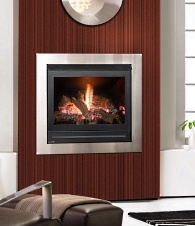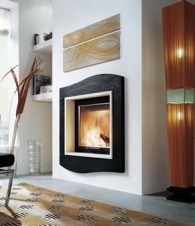 If you're looking for convenience and versatility, it's hard to  beat  a  gas fueled hearth.     Now it's just a matter of choosing between a natural or direct vent fireplace . . . or even a ventless gas fireplace. Please click on the link below to learn more about venting options.
Gas Venting Options
And if you're looking for the latest in innovative gas fueled hearth design, the Solaris, pictured below, is currently available from Heat n Glo.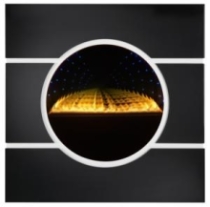 See This & More Exciting Heat n Glo Designs!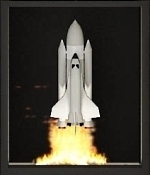 And  finally . . . if a custom, one of a kind gas fireplace  is  what you're really looking for, the
image at right (shown without a mantel or sur-
round)  is  one  of several conceptual designs
we've created.

Please Click Here To See More!

Please check back often or subscribe to our  RSS feed,  as  we  fre- quently add new images of gas hearths to our site.
YOU MAY ALSO LIKE:





Heat n Glo Fireplaces -
Innovation & Sophistication!








Contemporary Napoleon Fireplaces -
Designs That Truly Sparkle!








The Stonewall Fireplace Surround -
Picture Perfect!








Maximize Your Space with
a Corner Gas Fireplace!








Corner Gas Fireplaces -
Savers Of Interior Spaces!








Contemporary Corner Fireplace
For Gas Designs!







Outdoor Gas Hearths -
Hot Choices!








Outdoor Gas Hearth Options -
Custom Looks Without The Costs!


Back to Fireplace Design Overview
Back to Standout Fireplace Designs Home Page
Didn't find what you were looking for?
Use this search feature to find it.
LIKE THIS PAGE?