Fired Up About Fire Pit Designs!
Fire pit designs in an exciting and diverse array of materials and styles have been introduced in recent years due to the immense popularity of outdoor entertaining at home. Today's selection is so vast that you are virtually guaranteed to find the perfect design for your needs!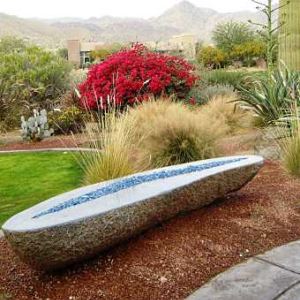 Design above by sculptor, Roger Hopkins
Though initially created to simply evoke the look and feel of a camp fire, such as shown in the two examples pictured below . . . . . . .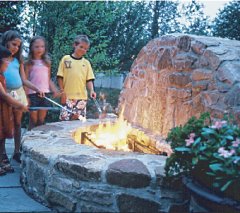 . . . . . many of the newer designs have taken on an entirely different look.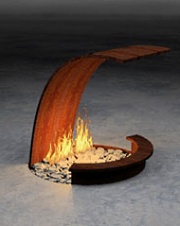 Some have moved beyond mere functionality to become sculptural works of art!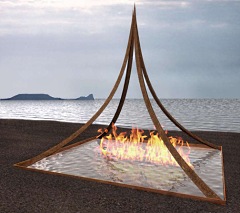 Contributing to their popularity is the wide range of portable units.    Light weight and easy to move,  outdoor living and entertaining has never been more convenient, whether on the patio . . . . .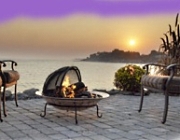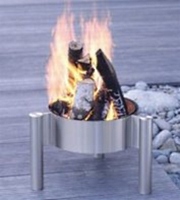 by the pool . . . . . .                                      or at the beach.
More Fire Pit Designs
Portable  or  built-in,  wood  burning or gas-fueled, fire pits are available in virtually any material, shape, and style, from traditional to contemporary.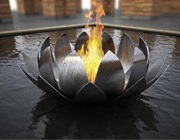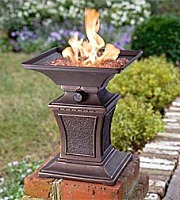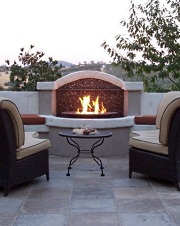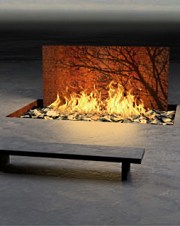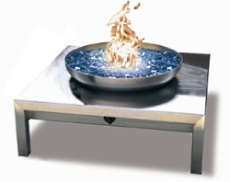 No matter how much -- or little -- space you have available, the size of your budget, or your personal style and taste, you will find a fire pit that is just right for you!
Please check back often or subscribe to  our  RSS feed,   as  we  fre- quently add new designs for outdoor fire features to our site.
YOU MAY ALSO LIKE:





Stone Fire Pits -
Works of Art!








The Standout Fire Pit -
Material Matters!








Gas Fire Pits -
Ignite Your Imagination!







Hot Fire Table Designs -
Grill While You Chill!


Back to Outdoor Fireplace Designs
Back to Standout Fireplace Designs Home Page
Didn't find what you were looking for?
Use this search feature to find it.
LIKE THIS PAGE?