Stacked Stone Fireplace Pictures
Simply STUPENDOUS!
The stacked stone fireplace pictures featured here showcase the extraordinary work of Locati Architects.  Based in Bozeman, Montana, the firm's fireplace creations are -- in a word -- STUPENDOUS!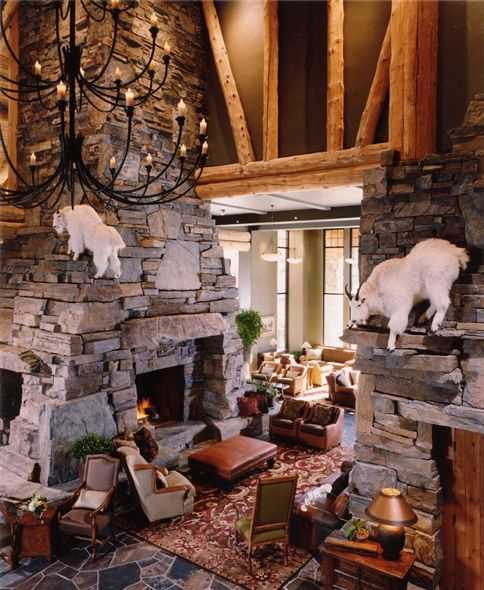 Monumental hearth above at Moonlight Lodge, Big Sky, Montana
As  majestic  as the Big Sky country
in which they are located,  the mon-
umental designs include some of the
most spectacular stacked stone ma-
sonry fireplaces we have ever seen!
The  soaring  multi-story  extravaganzas  that  follow are ideal for the vast open interior spaces they anchor.   Note how the randomly placed forward-jutting stones in the fireplace surround pictured below, left, lend visual and architectural interest to the overall design.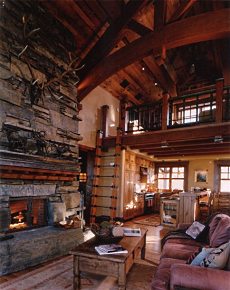 Similarly -- albeit to a lesser extent -- the rustic stone surround pictured below,  left, utilizes a handful of forward-protruding stones for added interest.    For additional contrast, a rustic wood mantel shelf made from salvaged timber has been incorporated in each of the two designs that follow . . . . .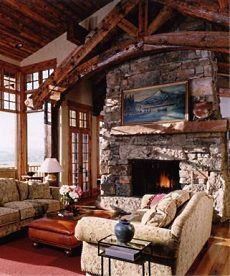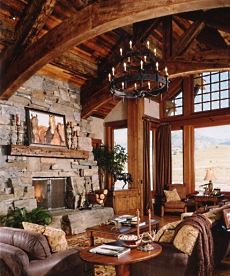 . . . while the design pictured below sports a finely finished "furniture style" wood mantel shelf.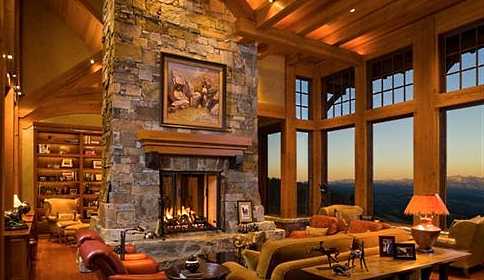 More Wood Fireplace Mantel Shelves
More Stacked Stone Fireplace Pictures
As  with  the  designs  in  the stacked stone fireplace pictures above, the natural stone fireplace surrounds that follow utilize cut stones  in  roughly square and roughly rectangular shapes.     A sampling of Locati Architects' emphasis on unique, high quality detailing is shown in these two designs.
For example, the unique mantel shelf below, left, is beautifully crafted from a combination of wood and hand-forged metal.   The elongated corbels, or brackets, that  support  the  rustic timber mantel shelf on the fireplace at right are also highly unusual.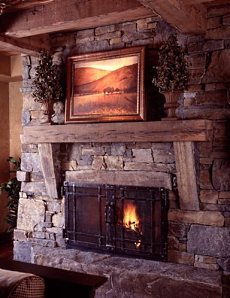 Pictured  below  are  stone masonry fireplace designs with arched  firebox openings.  Once again,  the mantel shelf pictured below,  left,  is finely crafted from wood and hand-forged metal.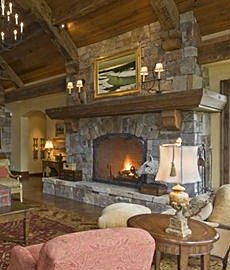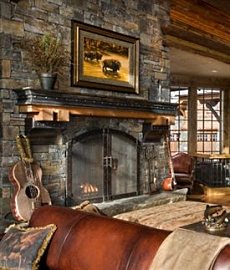 More Stone Masonry Fireplace Designs
The massive corner hearth design that follows ties in beautifully with the natural stone cladding on the opposite wall.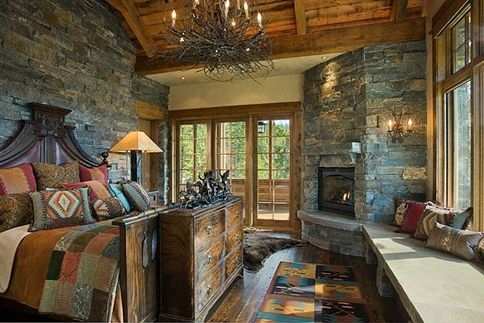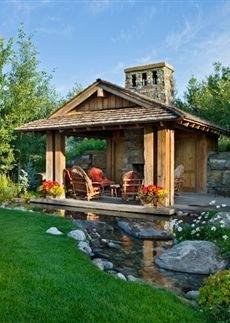 As  the stacked stone fireplace pic-
tures  at  right  and  below  clearly
show, Locati Architects'  creativity
and   skill   extend  to  the  out-of-
doors, as well.  The majestic moun-
tains  provide  a stunning backdrop
for  these equally majestic outdoor
stone fireplace designs!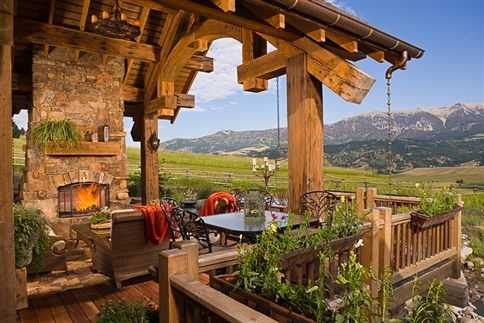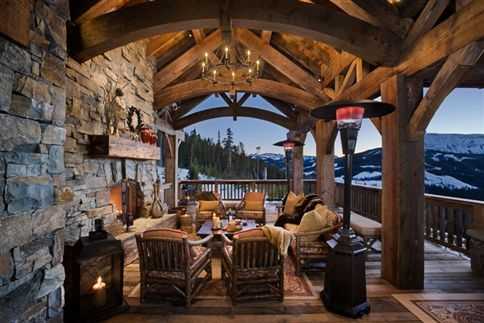 Please check back often or subscribe to our RSS feed,  as  we frequently add new stone fireplace designs to our site.
YOU MAY ALSO LIKE:





MORE Stacked Stone Fireplace
Pictures...HIGH & dry!





The Stacked Stone Fireplace -
Stacked In Your Favor!




Dry Stack Stone Fireplaces -
Centuries in the Making!
Return to Stone Fireplace Designs Guide
Return to Standout Fireplace Designs Home Page
Didn't find what you were looking for?
Use this search feature to find it.
LIKE THIS PAGE?