Standout Fireplace Images


Exceptional Designs by
Ewing Architects!

The fireplace images shown here highlight the exceptional work of Ewing Architects. Based in Pasadena, California, the firm has designed a vast array of projects for clients throughout the United States, as well as in England, France, Japan, Mexico and Spain!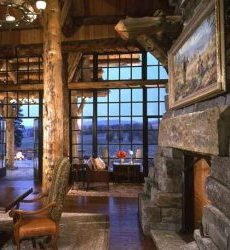 Montana Lodge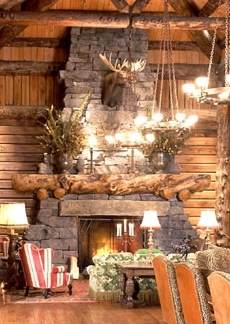 The  stunning fireplace pictured at left is  one of several stone hearth designs to grace a spectacular private lodge in Montana. Pictured below is the lodge's entry facade.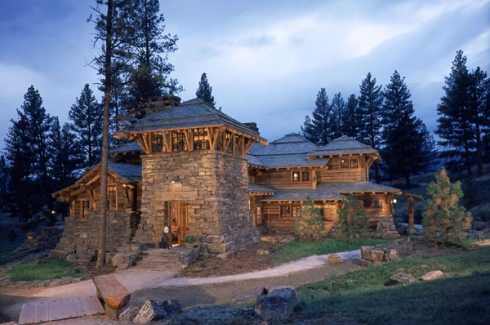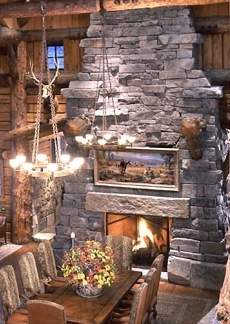 The monumental design pictured at right  anchors one end of the Great Room in the lodge . . . . .
Note the monumental  massing of the stone chimneys on the exterior, as well, pictured below.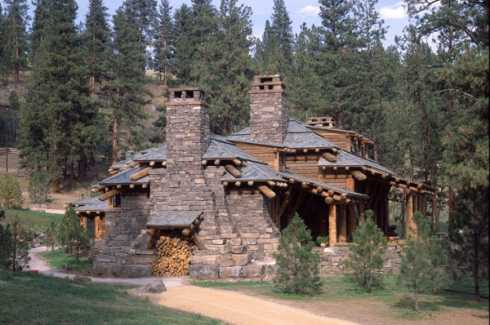 More Monumental Fireplace Designs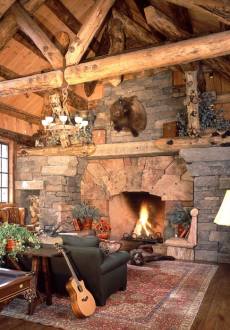 The rugged stacked stone fireplace photos  at  right and below feature
two  more stone hearth designs for
this magnificent rustic lodge.  Note
the cozy inglenook in the design at
right.


More Stacked Stone Fireplace
Designs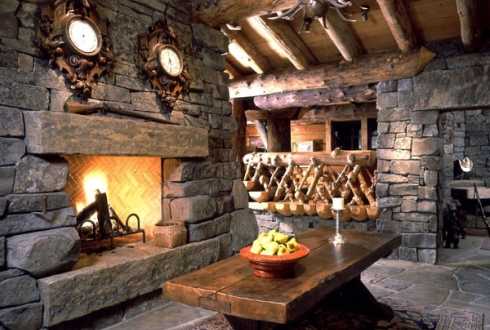 More Fireplace Images of Designs by Ewing Architects
Moving south to Colorado is another extraordinary design by Ewing Archi-
tects. One of several stone hearths to grace the mountain ranch of fash-
ion icon, Ralph Lauren, the design pictured below exudes nostalgic charm and epitomizes the ideal of a rustic -- and cozy -- stone hearth!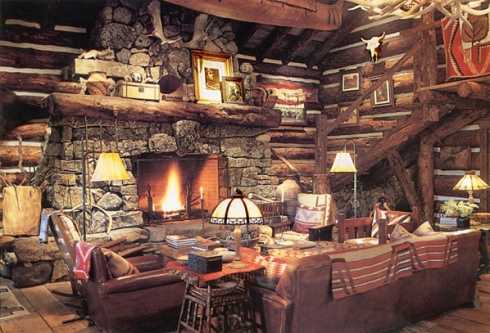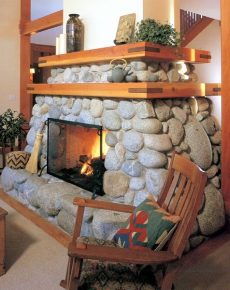 The designs pictured at right and be-
low were inspired  by  the  Craftsman Style. True to the style are the finely detailed wood mantel shelves  in  the example at right.

More Craftsman Style Fireplaces



More Wood Fireplace Mantel Shelves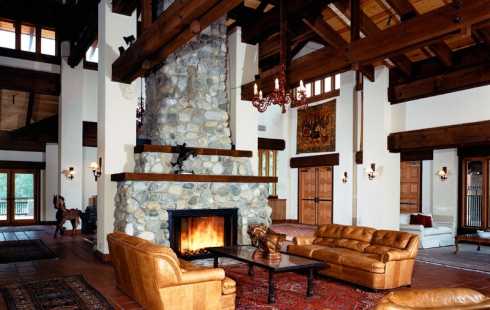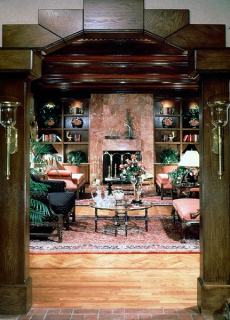 Departing  from the rustic fireplace images above, the firm's versatility
is amply demonstrated in the strik-
ing  Postmodern design pictured at
right and below.     The lovely pink
marble surround contrasts  beauti-
fully  with  the dark, richly stained woodwork in the room.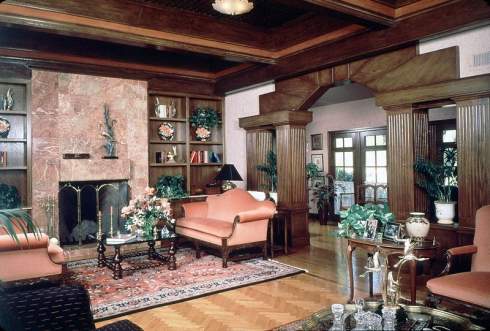 Similarly, the richly veined marble surround pictured below, left, contrasts nicely with the dark woodwork and red walls in the room. Conversely, the marble used in the design pictured below, right, is a bit more subdued  -- though equally beautiful -- conveying a sense of understated elegance.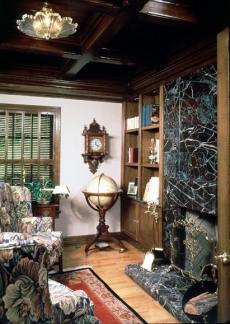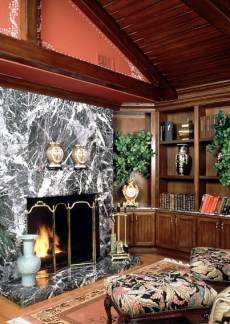 And finally, the fireplace photos at  right  and below depict contempo-
rary styles.   Solid and substantial,
the  soaring design at right is clad
with  large  polished  granite  slabs
that are dark in color.  The "sculpt-
ed" design that follows is clad with light-colored stone to blend in with
the neutral colors used throughout
the room.
Please check back often or subscribe to our RSS feed,  as  we  fre- quently add new fireplace photos of work by talented designers and architects to our site.
YOU MAY ALSO LIKE:




More Standout Fireplace Images -
Simply STUPENDOUS!




Standout Stone Fireplaces Pictures...
Real STANDOUTS!
Back to Stone Fireplace Designs Guide
Back to Standout Fireplace Designs Home Page
Didn't find what you were looking for?
Use this search feature to find it.
LIKE THIS PAGE?