Stone Fireplace Mantles...
A Formal Affair!
The distinctive stone fireplace mantles in the photos below retain the nos-
talgic charm of yesteryear by incorporating  traditional  elements  such  as authentic mouldings and universal forms that have warmed our  hearts  for generations.  Inspired by classic  and  timeless  designs  spanning  several  centuries, the traditional surrounds shown here include revivals of today's most popular period styles, crafted from both cast and natural stone.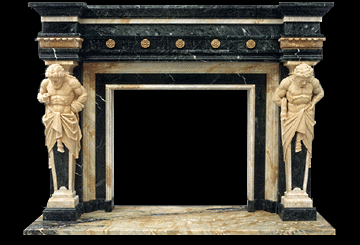 Finely cut or cast and uniformly arranged stone - typically limestone, cast stone or marble - is honed and polished to a relatively smooth finish.   De-
pending upon the degree and quality of hand carved or cast detailing  and finishing, the stone mantlepieces pictured below depict a variety of  semi-
formal to very formal traditional styles.
Classic Formal & Semiformal Fireplace Mantles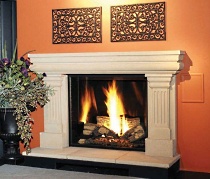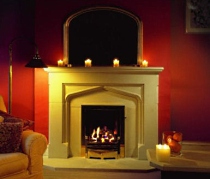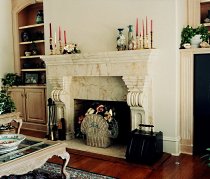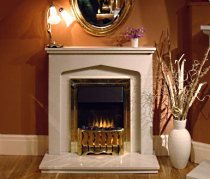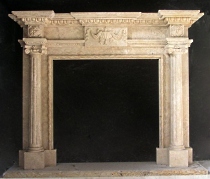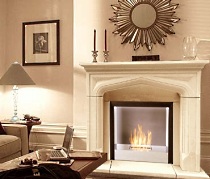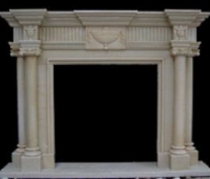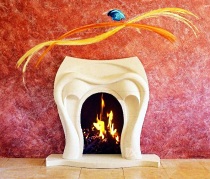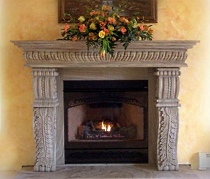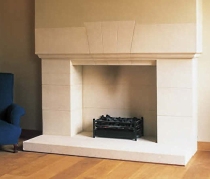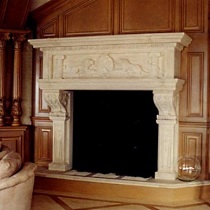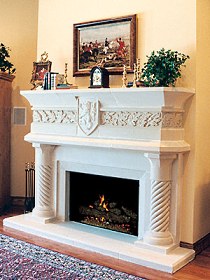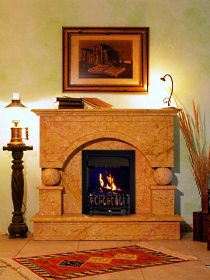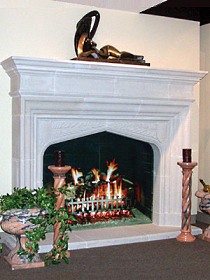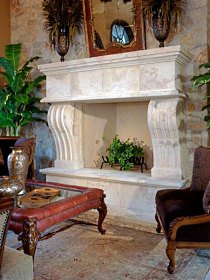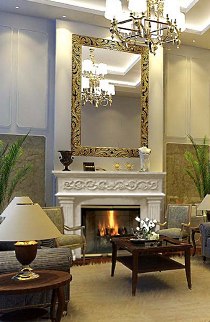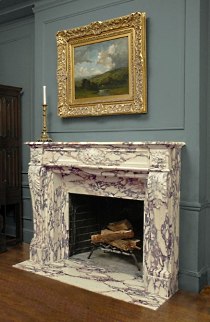 Please check back often or subscribe to our  RSS feed,  as  we  fre- quently add new images of stone mantle designs to our site.
Fireplace Photos of Formal & Semiformal
Traditional Stone Mantles with Overmantles

Pictures of Rustic & Casual Traditional Stone Fireplaces

Fireplace Gallery of Contemporary Stone Mantles

Fireplace Gallery of Contemporary Stone Wall Surrounds
Back to Standout Fireplace Designs Home Page
Didn't find what you were looking for?
Use this search feature to find it.

LIKE THIS PAGE?