Carved In Stone Fireplace Mantels
Carved and cast stone fireplace mantels are as popular today as ever . . .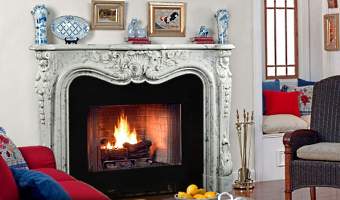 . . . Available in virtually every traditional style and a broad range of contemporary styles, a stone mantel is timeless and adds real value to your home!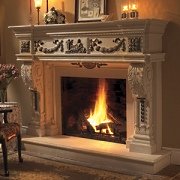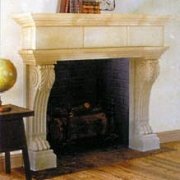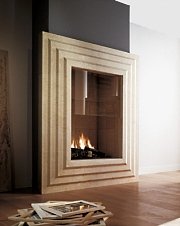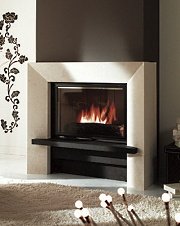 Though the original designs for many of the traditional styles are some- times "updated" for a new generation, the modifications are generally a thinly disguised "new twist on an old theme" to keep them fresh and exciting!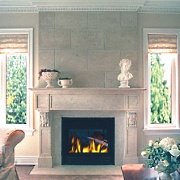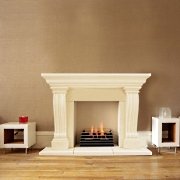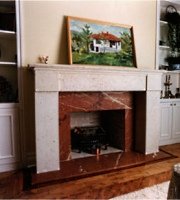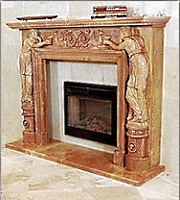 Stone has been used very creatively in contemporary fireplace design, as well, and continues to be employed in dramatic new ways with unique arrangements of geometric forms and innovative finishing techniques.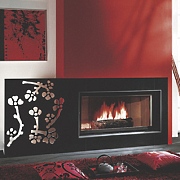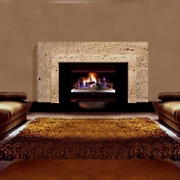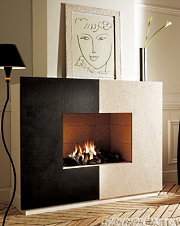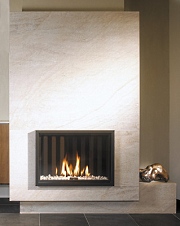 More Stone Fireplace Mantels
Though the look often differs significantly between the various traditional and contemporary styles, the stone type generally does not. Limestone, sandstone, marble and granite continue to be the primary types of stone used in fabricating mantels in every style . . . just as in centuries past.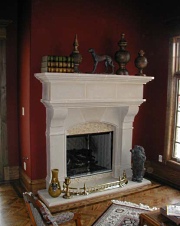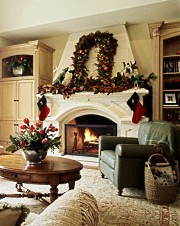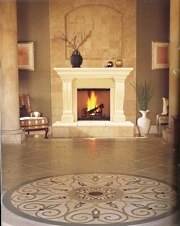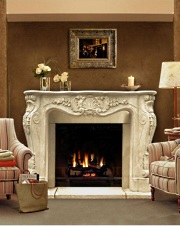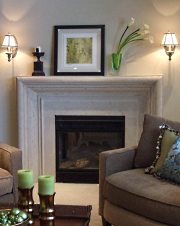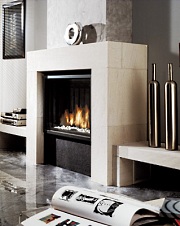 In addition, various types of cast stone are used . . . some of which have also been employed for centuries. Scagliola "stone," for example, is virtually indistinguishable from hand carved quarry stone. Principally developed by Italian monks in the 17th century, the technique employed in producing it has been handed down from generation to generation of skilled artisans. A blend of crushed marble, limestone and travertine, scagliola is currently en-
joying a resurgence in popularity and, once again, is being used to create beautifully crafted fireplace mantels.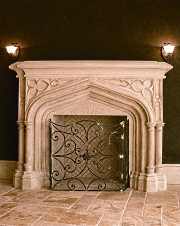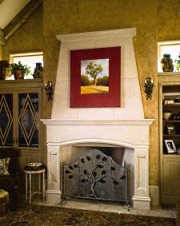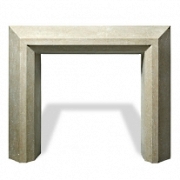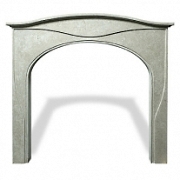 Regardless of whether you choose a natural or a quality cast stone man-
tel . . . in a traditional OR a contemporary style . . . you will be making a rock solid investment. One that returns many years of joy as you gather round it with family and friends - and one that adds real long-term value
to your home!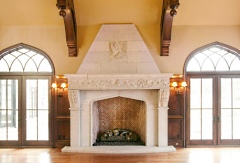 Please check back often or subscribe to our RSS feed, as we fre- quently add new stone fireplace designs to our site.
YOU MAY ALSO LIKE:


Regal Fireplace Mantel Designs -
Fit for a King...OR a Queen!
More Traditional Stone Fireplace Mantels
Back to Fireplace Mantel Designs
Back to Stone Fireplace Designs Overview
Back to Stone Fireplace Designs Guide

Back to Standout Fireplace Designs Home Page
Didn't find what you were looking for?
Use this search feature to find it.

LIKE THIS PAGE?