Stone or Rock Fireplace
Designs...

Rustic & Casual
A stone or rock fireplace . . . . . few architectural elements are as inviting and comforting as a rugged stone hearth with a crackling fire.    Idealized images of long ago, when life seemed so much simpler, dance through our minds.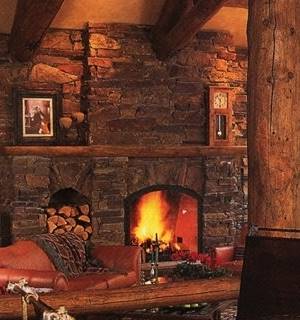 Above: Custom Mountain Architects
From  massive granite slabs surround-
ing a great room open fire . . to small pieces of fieldstone embracing a cozy cottage  hearth,  nothing  beats  the look  and  feel  of a traditional design made from man's first -- and oldest -- building material.   The wide range of stone  types and individual variations within  each stone make the stone or
rock  hearth  a  unique  expression of
the stone mason's art form.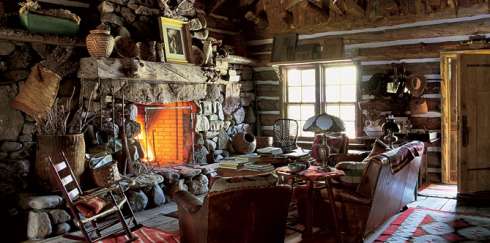 Granite,  the  hardest  and most durable of all natural stone types used in fireplace  construction,  can be cut and assembled in a variety of ways to surround the firebox opening, as shown in the outstanding examples below. The natural variations in color are due to differences in the geographic lo-
cations from which the stones are gathered.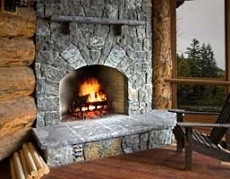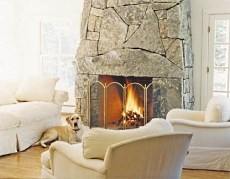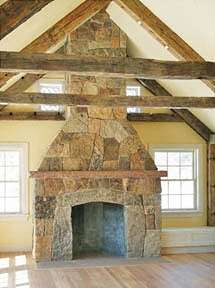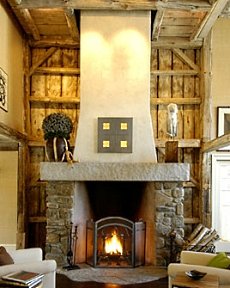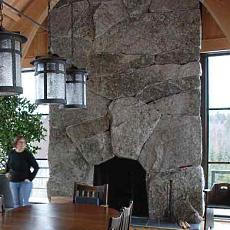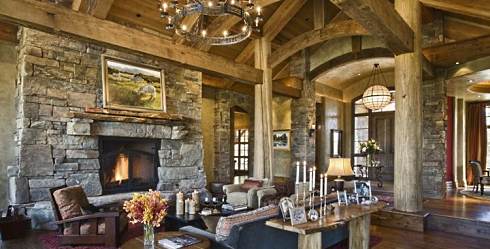 Please click here to view and learn more about granite fireplace surrounds.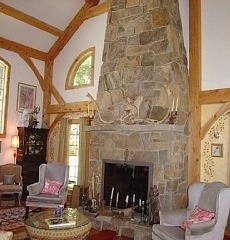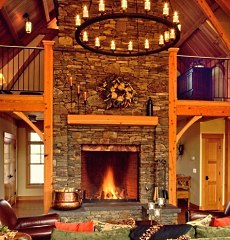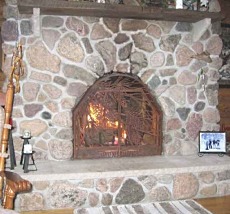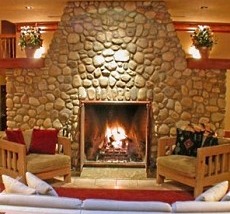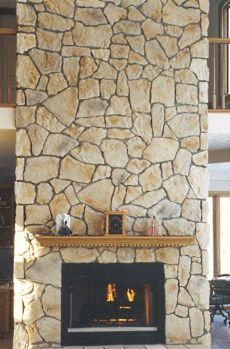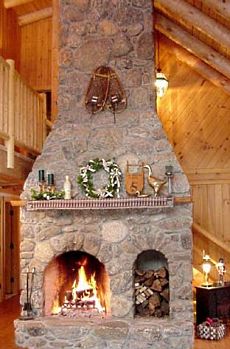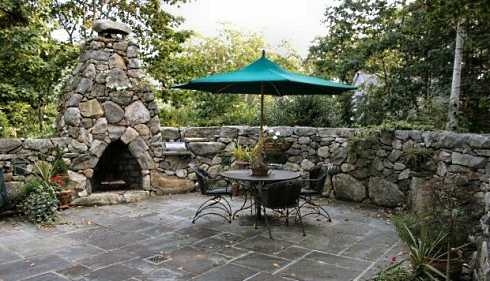 Please  click here  to view and learn more about fieldstone fireplace sur-
 rounds.
More Stone or Rock Fireplace Surrounds
River  rock  or  river  stone,  among the most popular choices for casual or rustic fireplace surrounds,  have smooth rounded surfaces due to centuries of water running over them.  Glacial river rock has a wider color range than the more common river rock, which tends to be more brown in color. Stone sizes generally range from 3/8 of an inch up to 24 inches.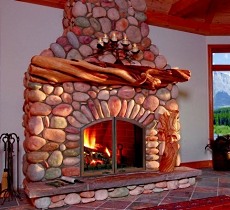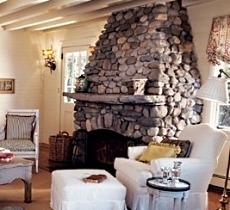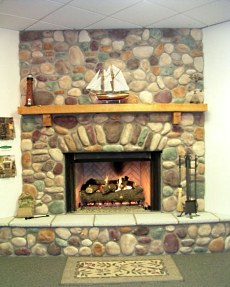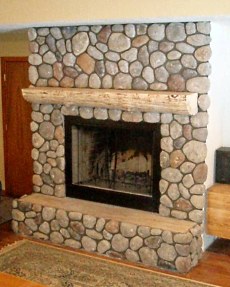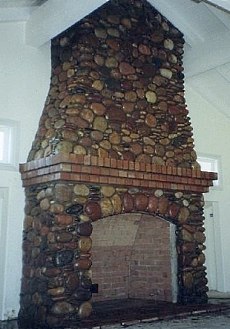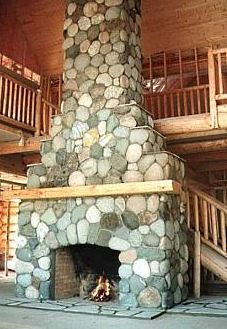 Please click here to view and learn more about river stone fireplace sur- rounds.
Whichever type of stone you choose for your stone or rock fireplace sur-
round,  you  can  be sure you'll be making a rock solid investment in your home.    One  that  adds  real  and immediate value while simultaneously providing years of enjoyment for you and your family!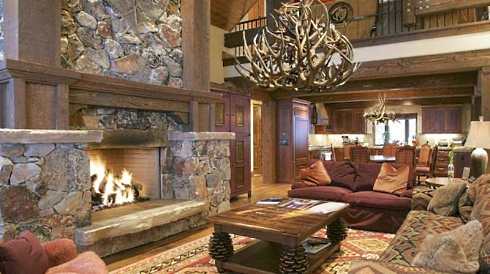 Please check back often or subscribe to our RSS feed, as we fre- quently add new stone hearth designs to our site.
YOU MAY ALSO LIKE:





Extraordinary Stone Fireplace Designs!






More Rustic & Casual Stone or
Rock Fireplace Designs





Formal Stone Fireplace Designs
Back to Stone Fireplace Designs Guide

Back to Stone Fireplace Designs Overview
Back to Standout Fireplace Designs Home Page
Didn't find what you were looking for?
Use this search feature to find it.
LIKE THIS PAGE?