Pictures of Fireplaces...
Present-Day Nostalgia!
Pictures of fireplaces that depict the rugged beauty of the rustic stone hearth continue to capture our imaginations (and our hearts) with nostalgic images of the past . . . . . . .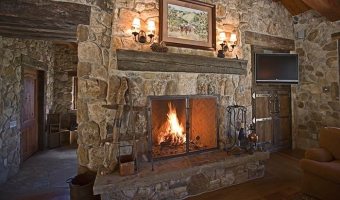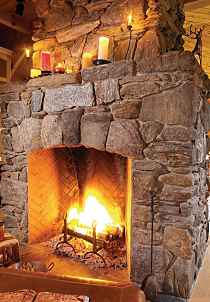 . . . Images of gathering with loved ones around  a  great  stone  hearth  with  a blazing  fire  during  a family vacation in Yellowstone Park . . . . . . .
Images  of  snuggling  up to a crackling
fire in a cozy log cabin on a cold winter evening.
The complex and often dangerous world
in  which  we  live  perpetuates our fre-
quent  longing for the "good old days" -- real or imagined.   The rustic stone fire-
place provides us with an opportunity --
at  least in our minds -- to connect with the past, when life seemed much simpler than it is today.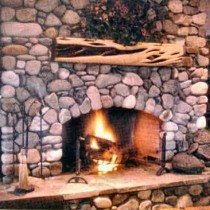 The photos that follow portray a variety of designs intended to help satisfy that yearning for an earlier, gentler time.  Though most of the fireplaces shown below were built in the recent past, their ambiance and rugged charm will transport you to the distant past.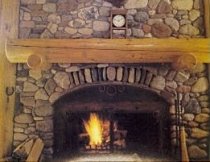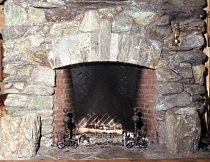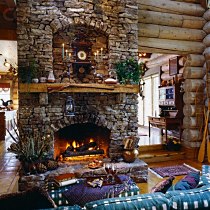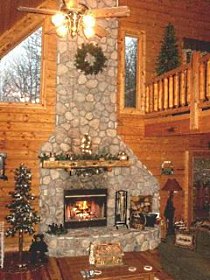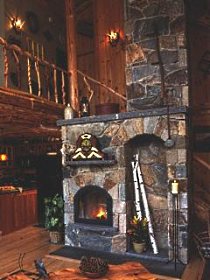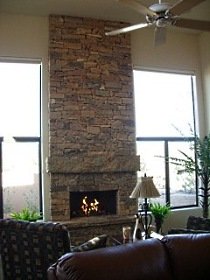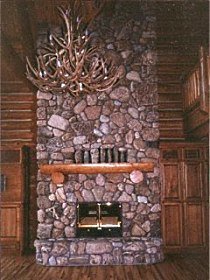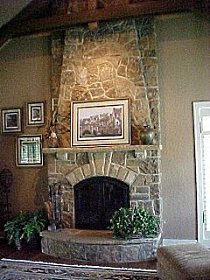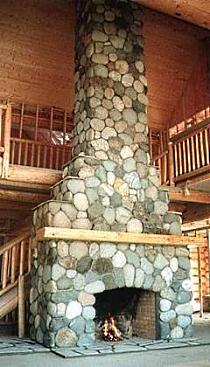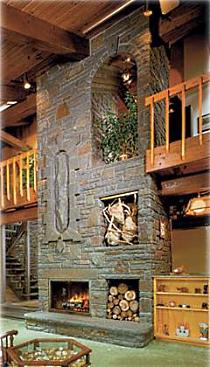 Please check back often or subscribe to our RSS feed,  as  we  fre- quently add new pictures of stone hearths to our site.
More Pictures of Fireplaces - Rustic & Casual
Back to Standout Fireplace Designs Home Page
Didn't find what you were looking for?
Use this search feature to find it.

LIKE THIS PAGE?