Francois and Co - Reviving the Renaissance...and Beyond!

Francois and Co., the parent company of Stone Age Designs, creates beautiful and precise reproductions of stunning antique mantelpieces from France.     With original antique masterpieces as models,  French stone masons painstakingly carve magnificent limestone replicas, resulting in one-of-a-kind works of art!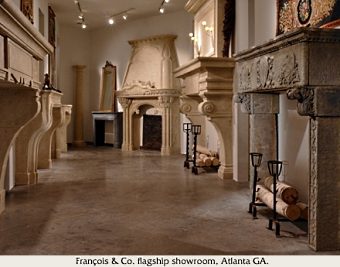 The exquisite antiques are also reproduced employing the time-
honored technique of Scagliola,  creating  virtual  clones,  indis-
tinguishable from  the  originals,
perfect down to the tiniest de-
tail.    What you possess is the
artist's original work, preserved
intact, transported across cen-
turies.
From masterwork reproductions of the Renaissance to the  golden  age  of 17th to 19th century French Classical architecture, each piece is rendered in the warm textures of hand carved limestone or Scagliola Stone.    Every one of these mantels is a piece of history, rediscovered and reproduced. A true work of art that will grace your home for years to come!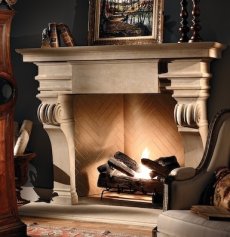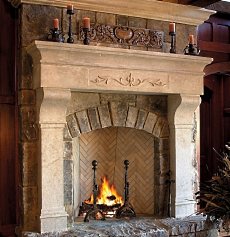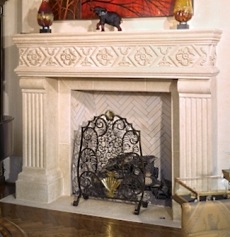 In addition to accurate antique reproductions, the company creates new and exciting designs in the spirit of the original period pieces, as well as transitional and contemporary designs such as those pictured below.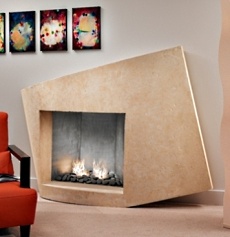 The precision and beauty that goes into the antique reproduction mantels also extends to the overmantels.    The ornamental area or panel situated above the mantelpiece,  the overmantel imbues the entire fireplace with a grand sense of presence!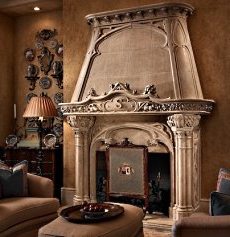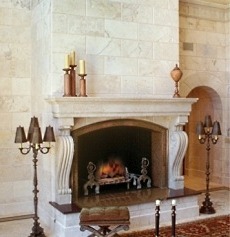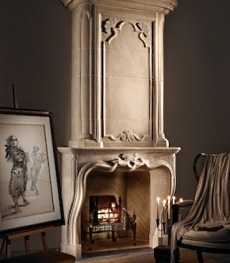 Whether of Scagliola Stone or hand-carved limestone, each Francois & Co. period reproduction mantel is an exquisite work of art, steeped in history, with the beauty of a timeless antique.
Please check back often or subscribe to our RSS feed,  as  we  fre- quently add new stone fireplace designs to our site.

YOU MAY ALSO LIKE:




More Francois and Co. Mantels -
Extraordinary Custom Designs!
Back to Stone Fireplace Designs
Back to Standout Fireplace Designs Home Page
Didn't find what you were looking for?
Use this search feature to find it.

LIKE THIS PAGE?