Over the Top Fireplace Mantels!
The stone fireplace mantels with stately and imposing overmantels in the photos below portray an elegant, old world ambience and sophistication that evokes images of English country manors, European castles, Italian palazzi and French chateaux . . . . .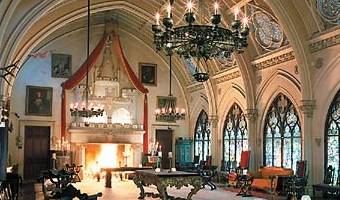 Judging by the wide range and variety of traditional stone fireplace surrounds currently available, it appears a new Gilded Age has arrived!
Though in modern times the overmantel is a purely aesthectic adornment, it was originally a very functional architectural element.   Beginning in the Middle Ages, it took the form of a hooded cover that was placed over the fire  to  create  a  draft and to direct the smoke into a flue vented to the outside. Despite its lack of functionality today, it continues to be a highly (no pun intended!)  decorative -- even regal -- design element that com-
mands  attention  and  makes  a  dramatic statement when placed atop a compatible fireplace mantel.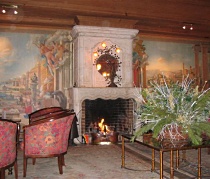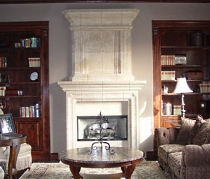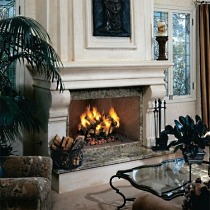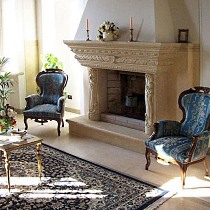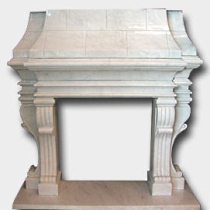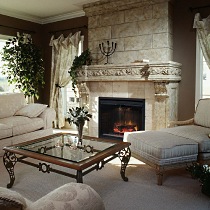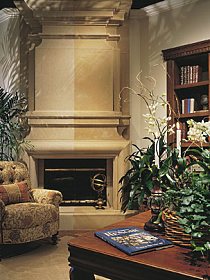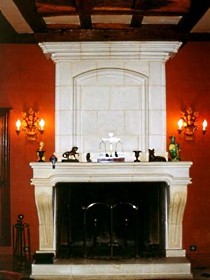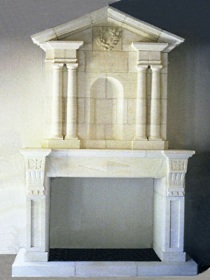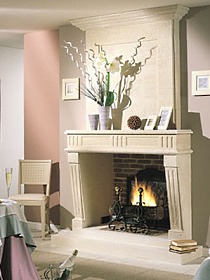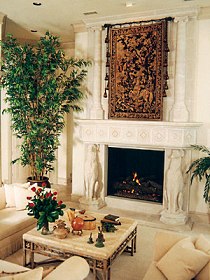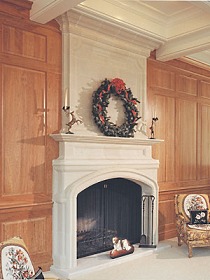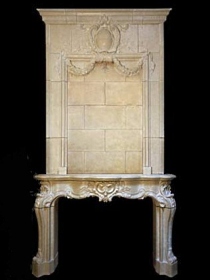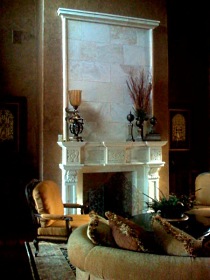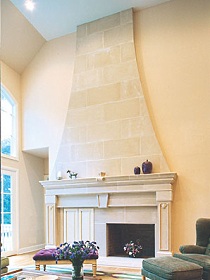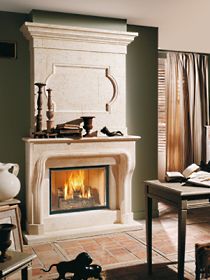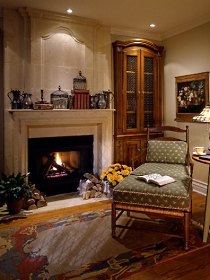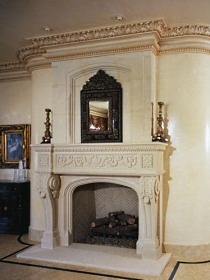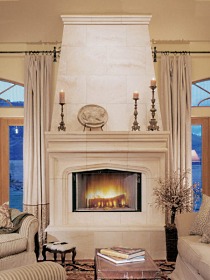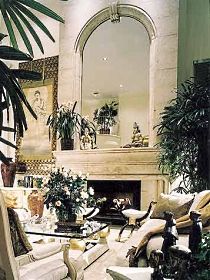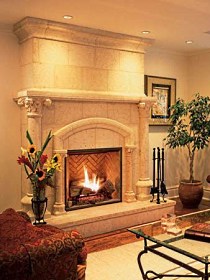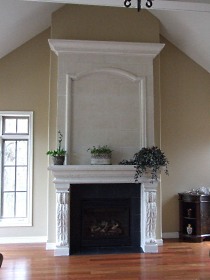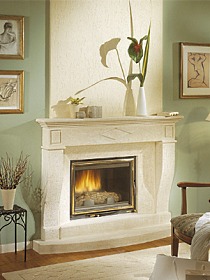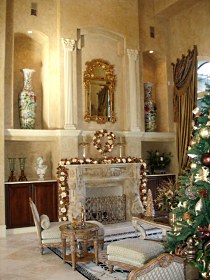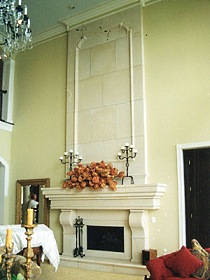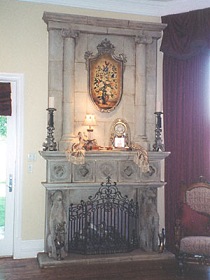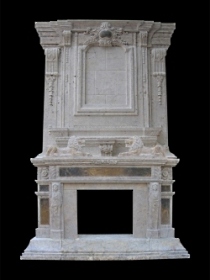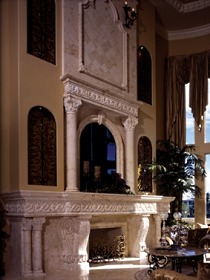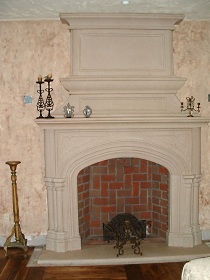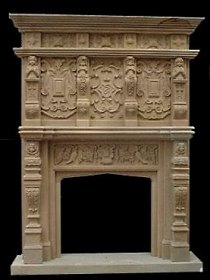 Please check back often or subscribe to our  RSS feed,   as   we  fre- quently add new fireplace photos to our site.
Fireplace Photos of Formal & Semiformal Traditional Stone Mantels without Overmantels

Fireplace Pictures of Rustic & Casual Traditional Styles in Stone

Traditional Stone Fireplace Design

Traditional Stone Fireplace Surround Design

Fireplace Gallery of Contemporary Stone Mantels

Fireplace Gallery of Contemporary Stone Wall Surrounds
Back to Standout Fireplace Designs Home Page
Didn't find what you were looking for?
Use this search feature to find it.

LIKE THIS PAGE?