More Over the Top
Fireplace Mantel Photos!
The traditional stone fireplace mantel with overmantel, despite its exis-
tence for more than 800 years -- or perhaps, because of it -- is as pop-
ular today as ever . . . . .
Whether a soaring floor-to-ceiling ensemble, or a more compact design, it is certain to have a commanding presence in your room!
For real authenticity, some extraordinary antique mantelpieces - both Eu-
ropean made and American made - are available in the marketplace today. The two examples below show the diverse range of antique chimneypieces. On the left is a rather simple but elegant French limestone mantel with overmantel, or "trumeau," as the French call it. On the right is a magnifi-
cently carved and gilded marble mantel and overmantel originally created for a 19th century New York City town house.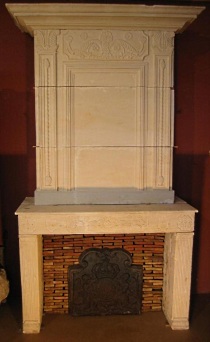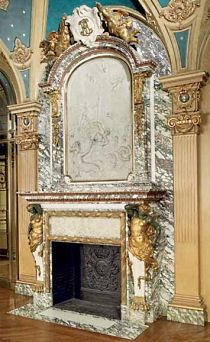 Due to the immense popularity of antique fireplace surrounds today, several artisans and manufacturers are making high quality reproductions of earlier period  styles, as well as "modernized" versions of those styles.  Ranging from precise, exquisitely carved copies of historic chimneypieces . . . . .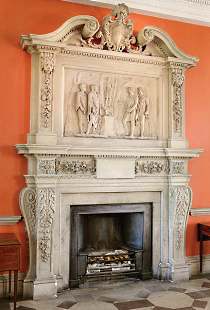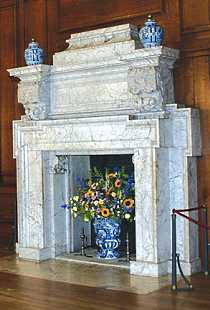 to more affordable, albeit well designed and beautifully crafted pieces . . .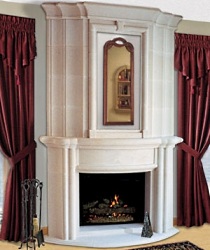 you have a virtually unlimited array of quality options from which to choose. In addition to the images on the previous page, the fireplace pho-
tos below portray a multitude of currently available choices in traditional stone mantelpiece design. Hopefully, you will find one that is just right for you!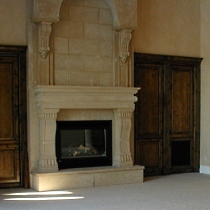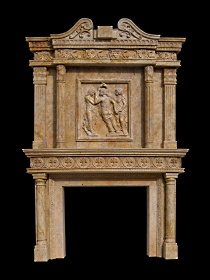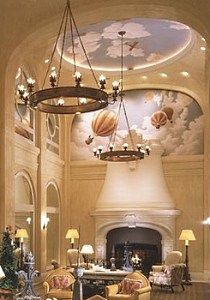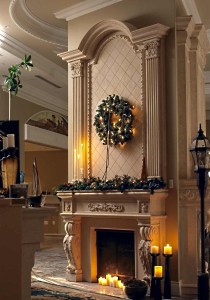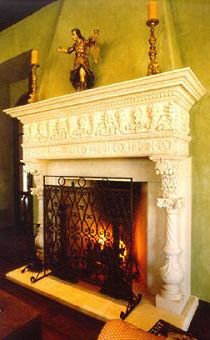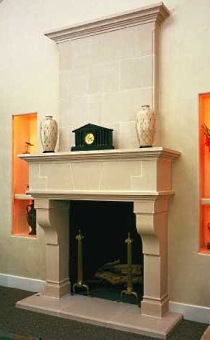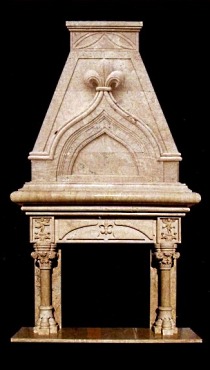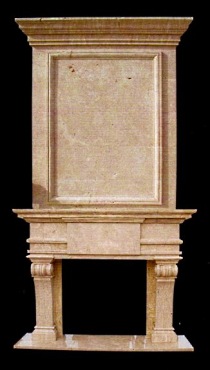 Please check back often or subscribe to our RSS feed,  as  we  fre- quently add new images of fireplace designs to our site.
More Fireplace Mantel with Overmantel Photos
Back to Standout Fireplace Designs Home Page
Didn't find what you were looking for?
Use this search feature to find it.

LIKE THIS PAGE?