Precast Stone Fireplace Designs...
Faux Naturale!
Precast stone fireplace mantels and surrounds offer a very cost effective and convenient alternative to natural stone . . . . . . .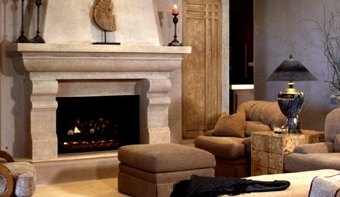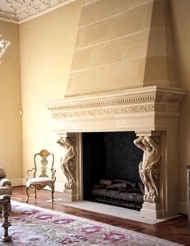 After several hundred years of develop-
ment, i.e., experimenting with various mixtures and casting techniques, they
have evolved to the point where many
are so realistic that it's difficult to dis-
cern them from their natural stone coun-
terparts.
Precast mantels and surrounds are available in virtually every natural stone color and finish. From a design standpoint, they are available in nearly ev-
ery traditional style . . .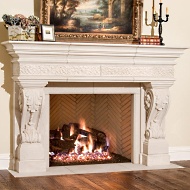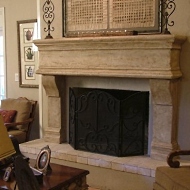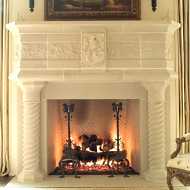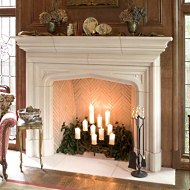 as well as most contemporary styles.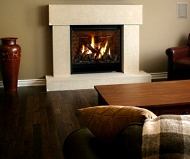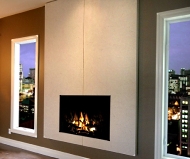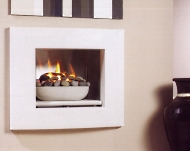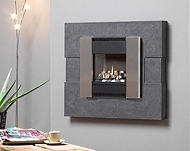 Much of the intricate detailing typically found in hand carved period styles can be duplicated in cast stone . . .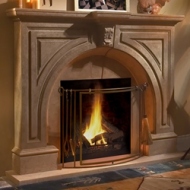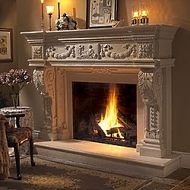 as can the elaborate overmantels frequently found in old world designs.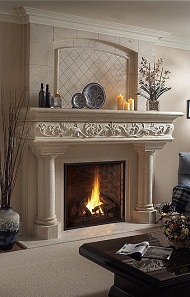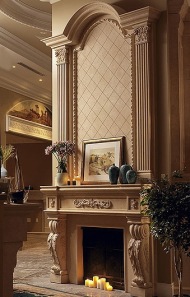 Lighter in weight and easier to install then natural stone mantels, precast units, nonetheless, are nearly identical in appearance and texture. It's a great way to get a custom masonry look without the cost!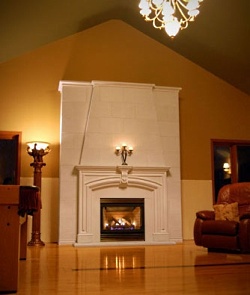 Please check back often or subscribe to our RSS feed,  as  we  fre-
quently add new stone fireplace designs to our site.

More Precast Stone Fireplace Mantels & Surrounds

Custom Cast Stone Fireplace Mantle Designs

Cast Stone Fireplace Photo Gallery
Back to Stone Fireplace Designs Guide

Back to Stone Fireplace Designs Overview

Back to Standout Fireplace Designs Home Page
Didn't find what you were looking for?
Use this search feature to find it.

LIKE THIS PAGE?