Manufactured Stone Fireplace
Photo Gallery

The realistic look and feel of a manufactured stone fireplace makes it an increasingly popular choice for homeowners . . . . .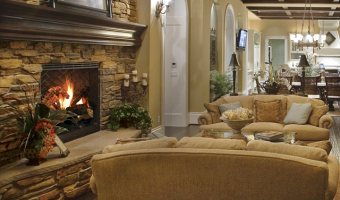 Coupled with a significant cost savings over natural stone makes it a terrific value, as well!
Our photo gallery is designed to give you ideas and get your creative juices flowing. The photos depict a wide and varied range of stone types, tex-
tures, colors, shapes and styles.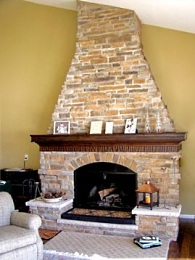 Please browse the following images and use them as a guide to the vast range of options currently available. If you'd like more information about any of the fireplaces pictured here, please contact us and we'll be happy to provide it for you.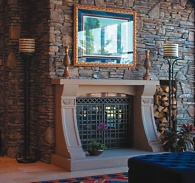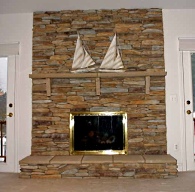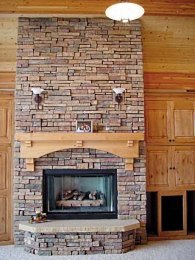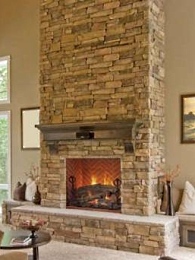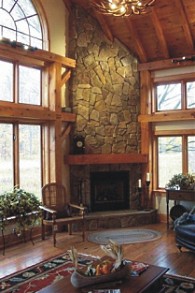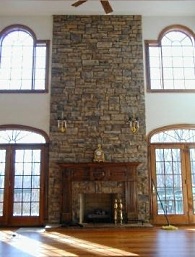 Please check back often or subscribe to our  RSS feed,  as  we  fre- quently add new photos of manufactured stone hearths to our site.
More Manufactured Stone Fireplace Photos
Back to Standout Fireplace Designs Home Page
Didn't find what you were looking for?
Use this search feature to find it.

LIKE THIS PAGE?