Outdoor Wood Burning Fireplaces
Fond Memories!
Outdoor wood burning fireplaces . . . for many of us, nothing beats the aroma of a crackling wood fire.  It conjures up images of cool, moon-lit evenings at summer camp long ago, singing and laughing with friends around a blazing camp fire.  Or roasting marshmallows over an open fire
at the end of the day while on a family vacation.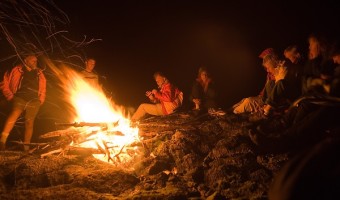 The popularity of the "outdoor room" has made an outdoor hearth a must. Though not as convenient as gas fueled units, wood fueled hearths are
the only way to go for many homeowners.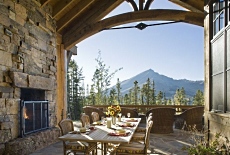 Fortunately, a wide variety of wood burning hearth products are available for the wood burning purists among us. In addition to custom built masonry units erected on site, several manufacturers offer prefabricated units as a less expensive option. Generally made from stainless steel, refractory ce-
ment or volcanic stone, they are easier and faster to install than custom masonry units, and require much less labor . . . hence the significant sav-
ings in cost.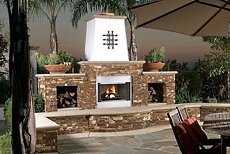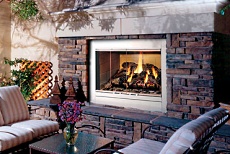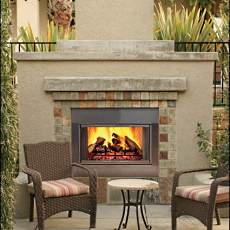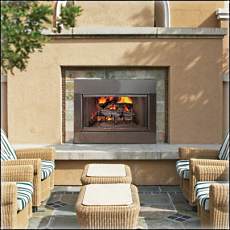 Some manufacturers also offer a variety of finishing options, such as the tile and stucco facings shown below.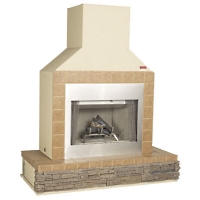 Alternatively, they come unfinished to give homeowners the ability to cus-
tomize with virtually any facing to complement the style and exterior finish of their homes.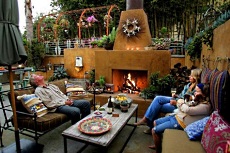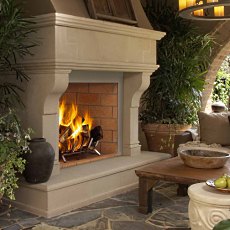 And some come pre-finished and don't require any other facing materials, such as shown in the example below.
Regardless of which way you decide to go, you have more choices than ever before. And numerous opportunities to customize your outdoor hearth to reflect your unique personal style and taste!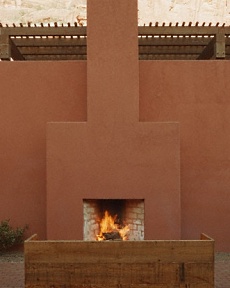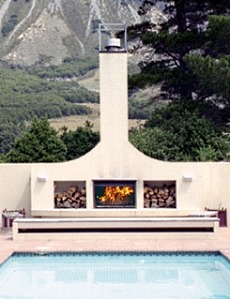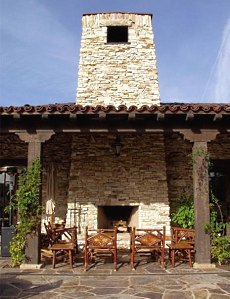 Please check back often or subscribe to our RSS feed,  as  we  fre-
quently add new outdoor fireplace designs to our site.

More Outdoor Wood Burning Fireplaces
Back to Outdoor Fireplace Designs
Back to Standout Fireplace Designs Home Page
Didn't find what you were looking for?
Use this search feature to find it.

LIKE THIS PAGE?