Standout Concrete Outdoor
Fireplace Designs
Concrete outdoor fireplace designs, as well as those crafted from other materials, have changed dramatically in recent years . . . . . . .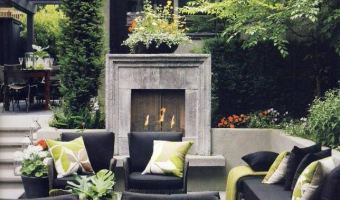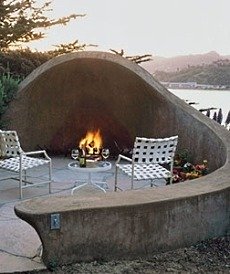 Today's outdoor fireplaces are fabri-
cated from a vast array of diverse materials to achieve a myriad of dif-
ferent looks. Undoubtedly, concrete
is one of the most versatile fireplace materials available today, as it can be worked into virtually any shape or size and finished in a multitude of ways to create fresh, new and exciting de-
signs . . . . . and, in some instances, veritable works of art!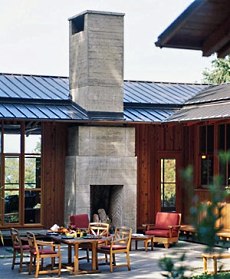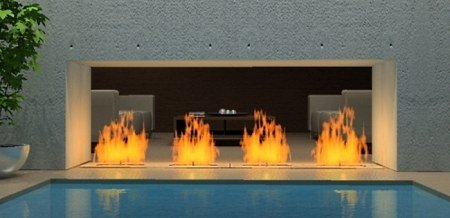 Though concrete has been used to fabricate architectural elements for centuries, only in recent years has
it been developed to its full poten-
tial. In addition to an ever expand-
ing  range of textures and finishes,
it  can be sculpted and finished to closely resemble natural stone,  as shown in the fireplace detail at right.
It can be stained in virtually any color and pattern, as demonstrated by the following two multi-hued samples.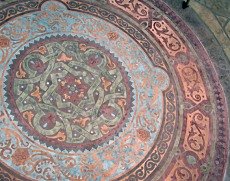 The unique designs, shapes and textures made possible with concrete are virtually limitless, as reflected in the diverse examples below.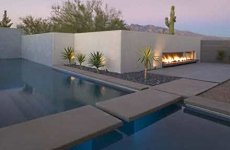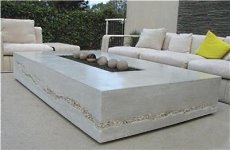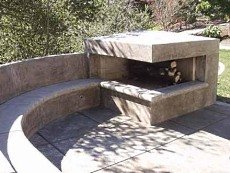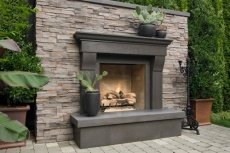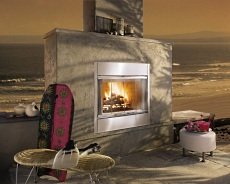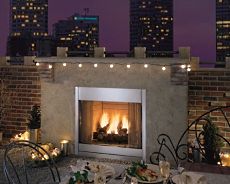 Prefabricated Concrete Outdoor Fireplaces
In addition to site built outdoor fireplace designs, concrete is also a great material  for many of the attractive prefabricated units available today. Made from a variety of concrete blends, including glass fiber reinforced concrete, these modular units come prefinished and simply bolt together. It's a fast and cost effective way to get your outdoor fireplace up and running in the quickest time possible!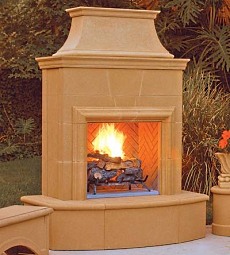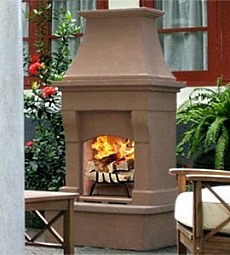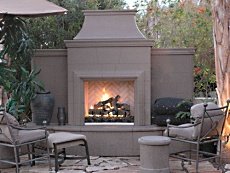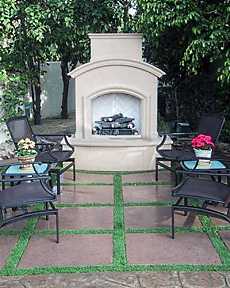 Now it's time to just sit back and enjoy!
Please check back often or subscribe to our RSS feed,  as  we  fre-
quently add new images of outdoor concrete fireplaces to our site.

MORE Concrete Outdoor Fireplace Designs
Back to Outdoor Fireplace Designs
Back to Standout Fireplace Designs Home Page
Didn't find what you were looking for?
Use this search feature to find it.

LIKE THIS PAGE?