Backyard Fireplaces...
Fab Prefabs!
Prefab backyard fireplaces can be  as  striking  and enchanting as many custom built outdoor fireplaces, but without the significant  investment of time or capital required for a custom unit . . . . .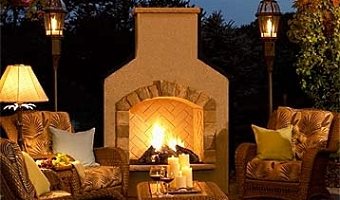 Many come pre-finished and are available in a variety  of  color  and
finish options.   And they can be set up in as little as two hours!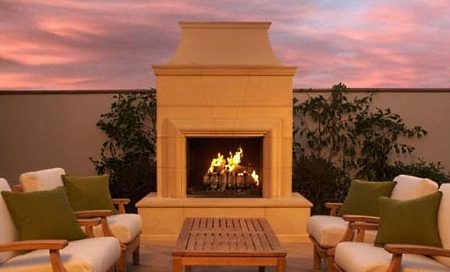 Elegant in design and detail, they can be understated . . . or grand and glorious!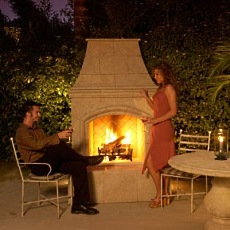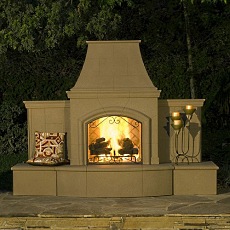 They can be exotic and lend an international flair to their surroundings.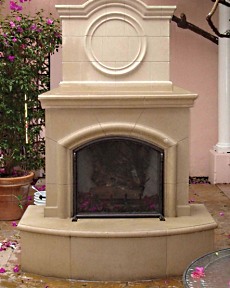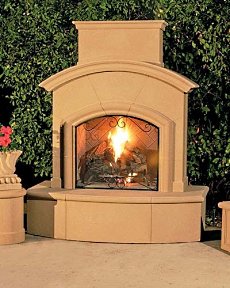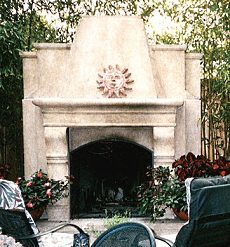 Imagine the deep, dark jungles along the  banks of  the Amazon  and  the many secrets they hold. And sudden-
ly,  as if in an  Indiana Jones  adven-
ture movie,  you stumble  upon  the mysterious structure at right.  Could
it be a remnant of a lost civilization?
Possibly . . . . . .
But now,  you can have one just like
it for your own back yard!   And . . .
just maybe . . . it will reveal some of  its mysteries to you!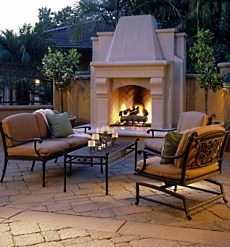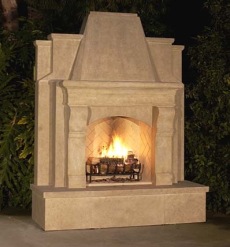 Perhaps you yearn for the Italian countryside and the hills and vineyards of Tuscany. A pleasant evening beside the hearth below will create the mood to help you lose yourself, momentarily, amid the sights and smells of a Tus-
can hillside garden.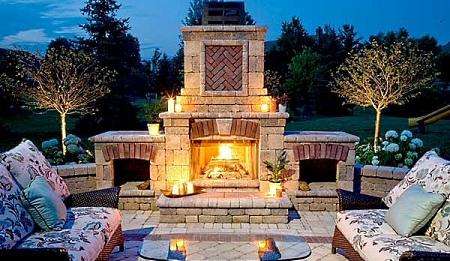 Or perhaps the tranquil landscape and vineyards of California's Napa Valley are more to your liking. The Napa Collection of backyard fireplaces, two of which are shown below,  will transform your outdoor space into your own piece of the Napa Valley.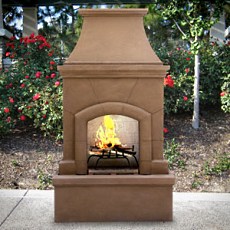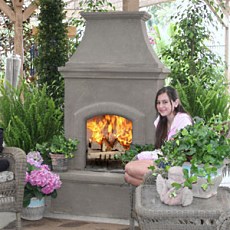 Customizing Options for Backyard Fireplaces
If you can't decide upon a specific look or want the flexibility to create a different look in the future, one of the following examples may be a good choice.   Though they come prefinished, as shown in the top two photos below,  and are available in five color choices,  they can also be covered with a variety of finishing materials such as brick  (middle row, right)  or stone (bottom row, right).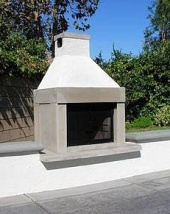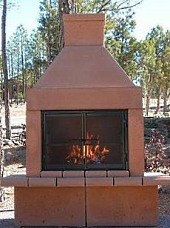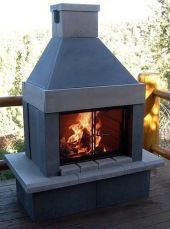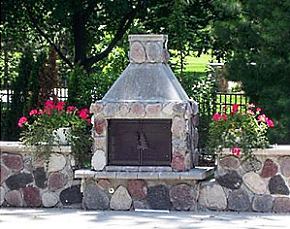 A pergola, such as the one pictured below, is a great way to "frame" or de-
fine your outdoor room. Not only will it help to pull it all together, but it will provide some shelter from the elements,  as well as a sense of privacy for you and your guests.
Click on image above for more information about pergola.

Please check back often or subscribe to our RSS feed,  as  we  fre-
quently add new outdoor fireplace designs to our site.

Back to Outdoor Fireplace Designs
Back to Standout Fireplace Designs Home Page
Didn't find what you were looking for?
Use this search feature to find it.
LIKE THIS PAGE?