Free Standing Fireplace Designs
that Stand Out!
The free standing fireplace has undergone a dramatic transformation in recent years . . . . . . .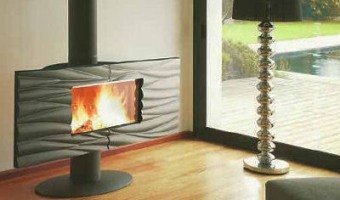 . . . So dramatic, in fact, that many of them don't stand at all!  Rather, they are suspended from the ceiling and, in some instances, rotate with the push of a button so that everyone in the room can view the fire.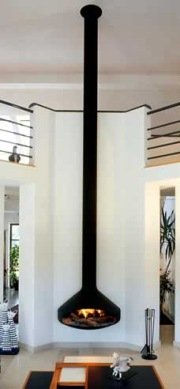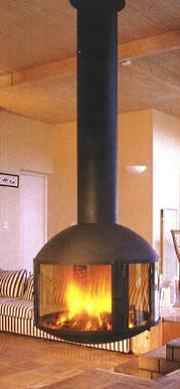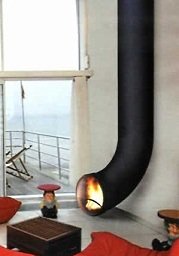 As with many of today's contemporary designs, the fireplace has enjoyed
a new freedom from prior design constraints. Modern materials such as re-
fractory ceramic and glass are being incorporated in the designs, often with dramatic effect.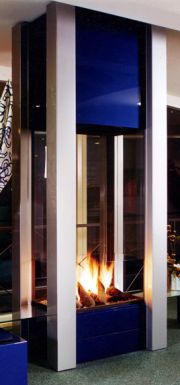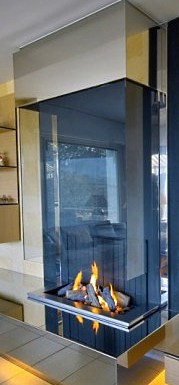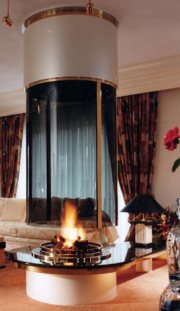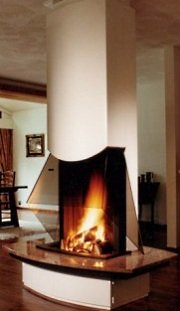 Abstract and asymmetrical forms are frequently used . . .
as are attention-grabbing patterns and colors.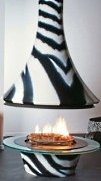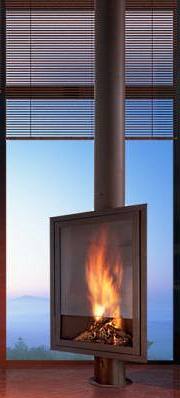 More Free Standing Fireplaces
On the other hand, some are rectangular and look like a picture frame for a flame . . .
while others are round and showy, just the same.
Some fit neatly in a corner . . .
while others take center stage.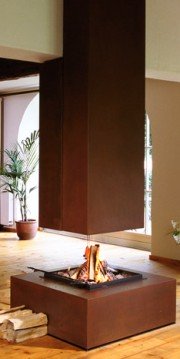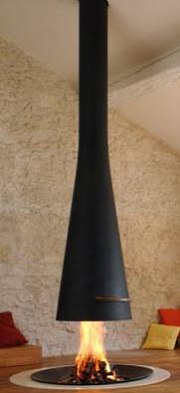 Some go back to their humble beginnings . . . with a hole in the floor and a hole in the roof,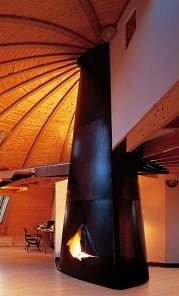 while others stand proudly as a signed work of art and somewhat aloof.
As you can see, the freestanding fireplace has changed dramatically in recent years and continues to alter our perception of what a fireplace is.  Undoubtedly, this trend will extend into the future.  Stay tuned for more!
Please check back often or subscribe to our RSS feed,  as  we  fre-
quently add new images of contemporary fireplaces to our site.

More Freestanding Fireplace Designs

Modern Fireplace Mantel Designs

Contemporary Wood Fireplace Mantels

Stone Contemporary Design Fireplace Surrounds
Back to Contemporary Fireplace Designs
Back to Standout Fireplace Designs Home Page
Didn't find what you were looking for?
Use this search feature to find it.

LIKE THIS PAGE?