Sleek Napoleon Fireplace...
A Tureen Like No Other!
The sleek Napoleon Fireplace pictured above is called the Tureen for the contemporary bowl that serves as its centerpiece.   However,  it isn't anything like the old soup tureen we're used to seeing on our grand-
mother's kitchen or dining room table . . . . .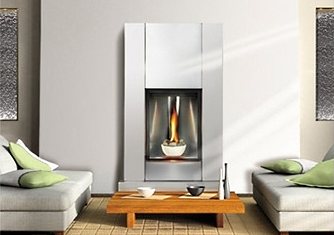 . . . Rather than grandma's homemade soup, this double fired ceramic bowl holds stylish refractory river rocks and a remarkable towering flame  -- made all the more radiant by a concave polished satin chrome reflective panel!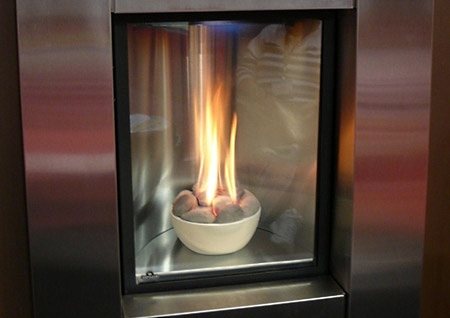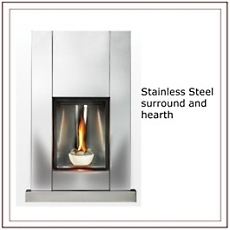 The  stunning  Tureen   is  available with  a  wide  range of options such
as the sleek stainless steel surround and hearth pictured at right.
Other options include several facing kits in a variety  of  shapes,  textures and colors, as shown in the photos below.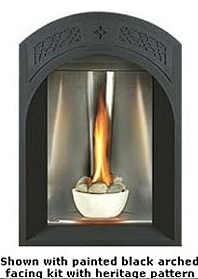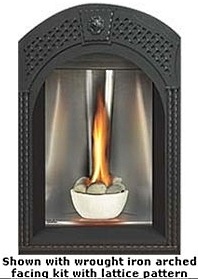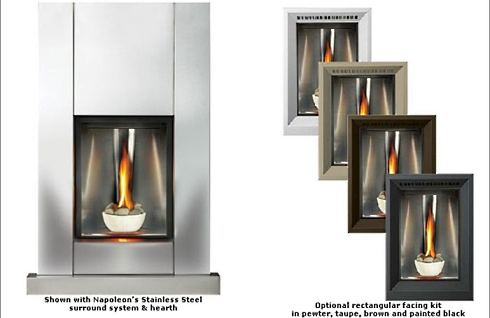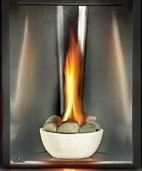 The Tureen  comes standard with the stiking fire-
bowl pictured at right.    However,  with  a  little imagination  --  and  some  technological  adjust-
ments  --  a truly personal custom design can be created that is simply out of this world!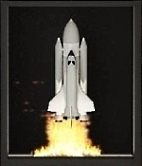 For example, the rocket ship pictured at right and directly  below,  is  a proposed design we created
for  a  client  that  wanted   something   different. Though not available from Napoleon,  a number of specialty shops can fabricate  a  design such as this . . . . . . . or anything else you can conceive. The sky is truly the limit!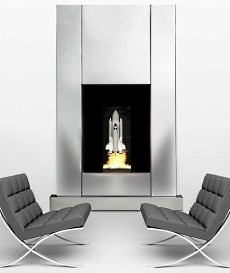 Please check back often or subscribe to our RSS feed,  as  we  fre-
quently add contemporary fireplace designs to our site.

YOU MAY ALSO LIKE:


More Napoleon Fireplace Designs -
Contemporary Designs that Truly Sparkle!
Back to Fireplace Design Ideas
Back to Contemporary Fireplace Designs

Back to Standout Fireplace Designs Home Page
Didn't find what you were looking for?
Use this search feature to find it.

LIKE THIS PAGE?