Hot Fire Table Designs...
Grill While You Chill!
With a fire table, you can grill while you chill and dish up something great for your plate . . . all from the comfort of your chair!  Entertain family and friends with the utmost convenience!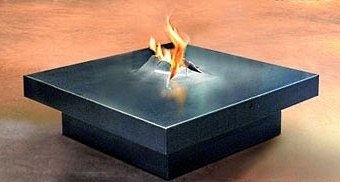 With a variety of drop-in inserts, you can even CHILL while you chill, as shown with the model below right.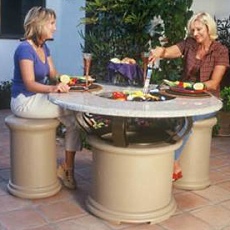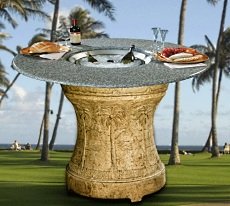 The features and color and material options currently available are greater than ever before, as reflected in the two sets of images below.
In addition, a range of coordinating table styles (see below) can be substi-
tuted for the model pictured directly above.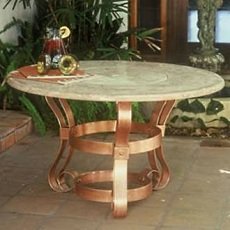 Coffee table designs in a variety of materials are also very popular and come in a wide range of traditional and contemporary styles. Note the filler panel in the teak model (bottom row at right) for when a fire is not in use.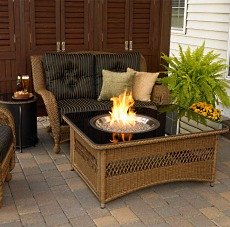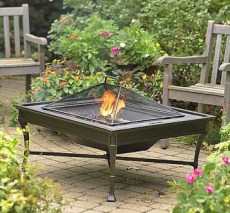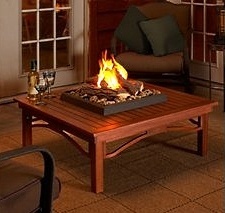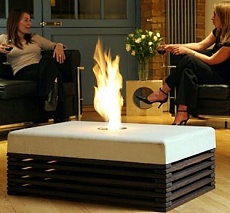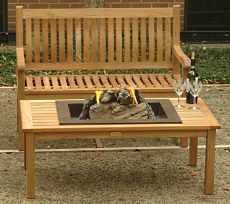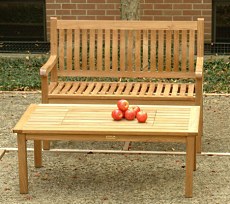 Most of the "full size" models - particularly those with numerous bells and whistles - are fueled by gas . . . both natural and propane.  In the model pictured below, the propane tank is cleverly concealed in the fluted table base.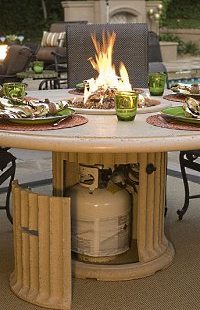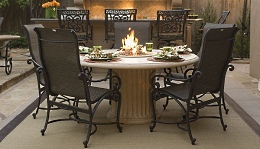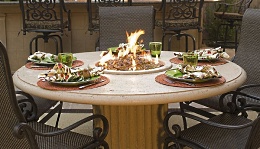 However, wood burning models are also available, as shown below, and are generally lower in price than gas-fueled models, but without as many bells and whistles.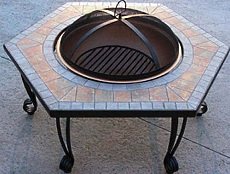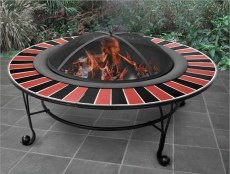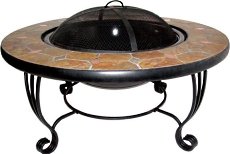 The following images reflect a small sampling of fire table designs available today . . . both wood burning and gas fired.   Made from a wide variety of materials including painted and stainless steel, wood, natural stone, GFRC concrete, ceramic tile, and glass, they portray a vast range of styles and prices. With such a wide and varied selection, it should not be difficult to find a model that suits your personal style . . . and your budget!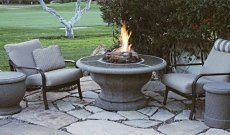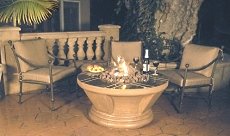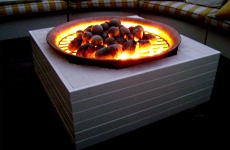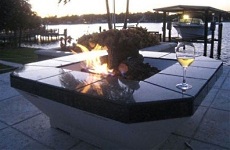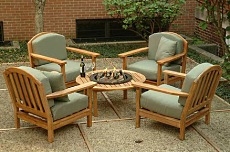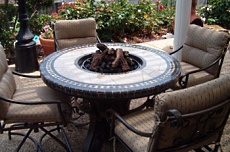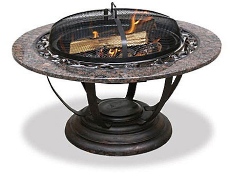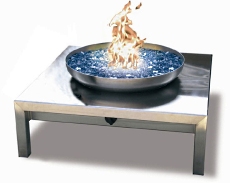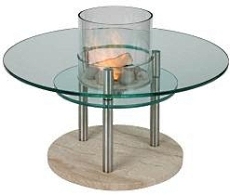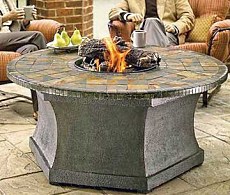 Please check back often or subscribe to our RSS feed,  as  we  fre-
quently add new images of fire pit and table designs to our site.

More Fire Table Designs

Gas Fire Pits
Back to Standout Fireplace Designs Home Page
Didn't find what you were looking for?
Use this search feature to find it.

LIKE THIS PAGE?