The Electric Fireplace Insert...
Affordable Ambiance!
An electric fireplace insert can be a great way to go when considering the multitude of fireplace options available today.    For pure ambiance, an electric fireplace insert provides a very convenient and cost-effective alternative to a gas or wood burning insert.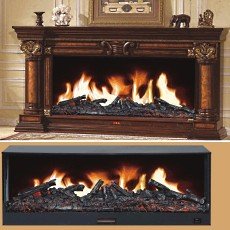 MORE TO COME!