IDEA OF THE MONTH...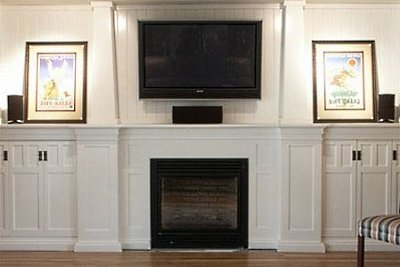 How To Create A Striking Plasma
Television Fireplace Surround!
Be the first to discover a myriad of fireplace design ideas and tips by sub-
scribing to our monthly newsletter! Each issue features a design Idea Of The Month with beautiful photos to inspire you and -- more  importantly -- to help you discover new and creative ways to personalize your OWN special Fire Space!
---
If you like this newsletter, please do a friend and us a big favor and "pay it forward."    If a friend DID forward this to you and you like what you read, please subscribe by visiting our informative subscription page.
---
JANUARY, 2012 -- ISSUE #03
This month's Fireplace Design Idea Of The Month features the plasma television fireplace surround . . . . and ideas about how to create one for your home. Many plasma televisions are simply mounted on the wall above the fireplace mantel.     However,  as with built-in kitchen appliances or built-in shelving in the living room or family room,  your plasma television will have a much more finished look if it is built in or, at least,  "partially" built in.
The design pictured above is an example of what I refer to as "partially" built in.    Though the plasma television is not actually recessed into the wall, it is centered above the firebox opening and "framed" by two pilasters that extend upward from the mantel shelf of this striking Craftsman Style design. In addition, due to a wide range of options in mounting hardware today, the TV is mounted close to the wall in a fully upright position.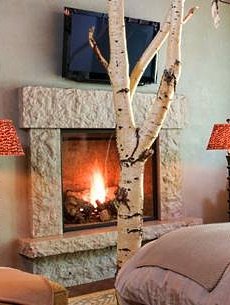 A more typical installation -- particu-
  larly in the early years of flat screen   TVs when mounting hardware choices   and framing options were limited -- is   pictured at left.   Unfortunately, the   wall-mounted TV looks a bit  out  of   place in this room, which features a   bed with rustic birch tree bed posts   and a roughly chiseled -- albeit very   striking -- stone fireplace surround.
The more formal design that follows features a handcarved stone mantel and a plasma television fireplace surround of richly finished wood paneling. Partially recessed into the paneling above the stone mantel,  the  TV  is flanked by vertically oriented wood panels that help to give it a finished, built-in look.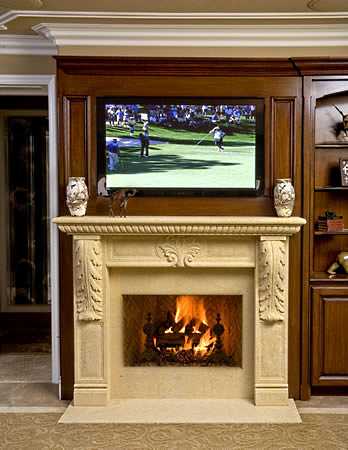 The cultured stone fireplace that follows is by Heritage Hearths Masonry and features a wood Arts and Crafts mantel flanked by built-in cabinetry. A large plasma television set rests on the cabinetry just behind the mantel shelf and beneath an overhead soffit with concealed lighting.     Matching millwork and paneling extends upward from the mantel shelf to the soffit to enclose the TV.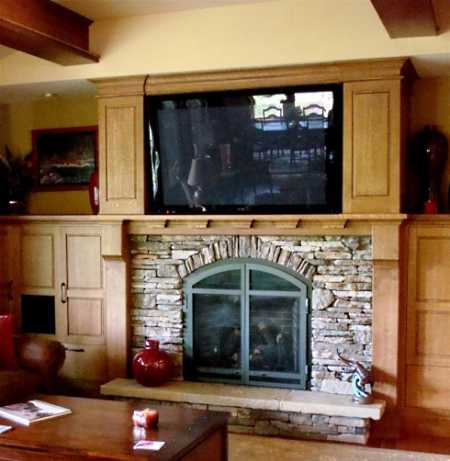 Pictured below is a gas fireplace set in a contemporary surround that also serves as a room divider.     Designed by Andreas Charalambous of Forma Design, the surround includes a built-in recess for a plasma television and features a Venetian plaster finish on both sides.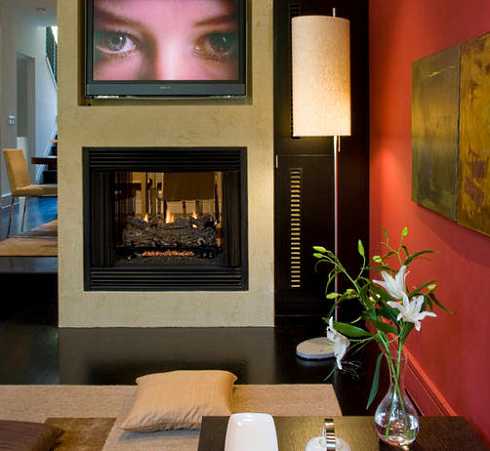 And finally, the plasma TV over fireplace design pictured below also in-
cludes a built-in recess or niche centered above the firebox opening. Designed by Christopher Grubb of Arch-Interiors, Inc., the tiled fireplace surround is inset with backlit panels that flank the TV and provide a warm glow.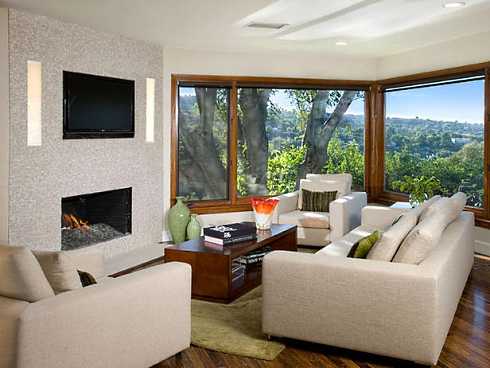 Photo Credit: Scott Mayoral


See More Striking Plasma Television Fireplace Surround
Designs & Ideas By Clicking On The Following Links!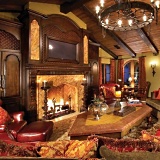 Flat Screen TV Over Fireplace Designs -
To Hide Or Not To Hide?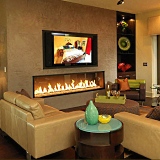 TV Over Fireplace Ideas -
An Overview Of Options!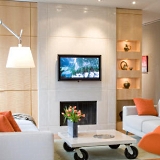 TV Fireplace Surrounds
From Top Designers!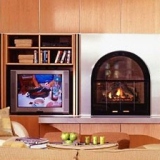 TV Alcoves By Fireplace
Sides...Just Fitting In!




COMING NEXT MONTH:

How To Create A Cozy Country Hearth!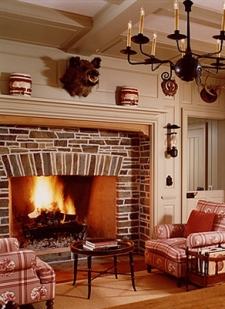 See A Sampling Of Fireplace Design Ideas In
Upcoming Issues Of Our Monthly e-Newsletter!

New!

Comments Have your say about what you just read! Leave me a comment in the box below.